Chick-fil-A Spirit Night for Tucker
If you're in the Richmond area, we'd love to have you come meet Tucker and eat more chikin'.
On Thursday July 25th and Thursday August 15th from 5-8pm, Grace Community Presbyterian Church is hosting a Spirit Night for Tucker at the Virginia Center Chick-fil-A (10176 Brook Rd, Glen Allen, VA 23059). Children from 3 years old up to 5th grade participate in GCPC's Vacation Bible School for one week each summer (called Kids Give Back). They learn about God, Jesus, faith, and how to love God and love others. Every year they also teach children tangible ways of giving back to others, their community, and across the globe. This year, they've decided to extend their love to Tucker and to our family. Focusing on Micah 6:8 "To act justly and to love mercy and to walk humbly with your God," they have organized a Spirit Night with the proceeds going to our Tucker fund.
So, grab your family, your friends, and your neighbors and we'll see ya on July 25th and August 15th. Make sure to print out this voucher and bring it with you so that Chick-fil-A can track all of Tucker's supporters.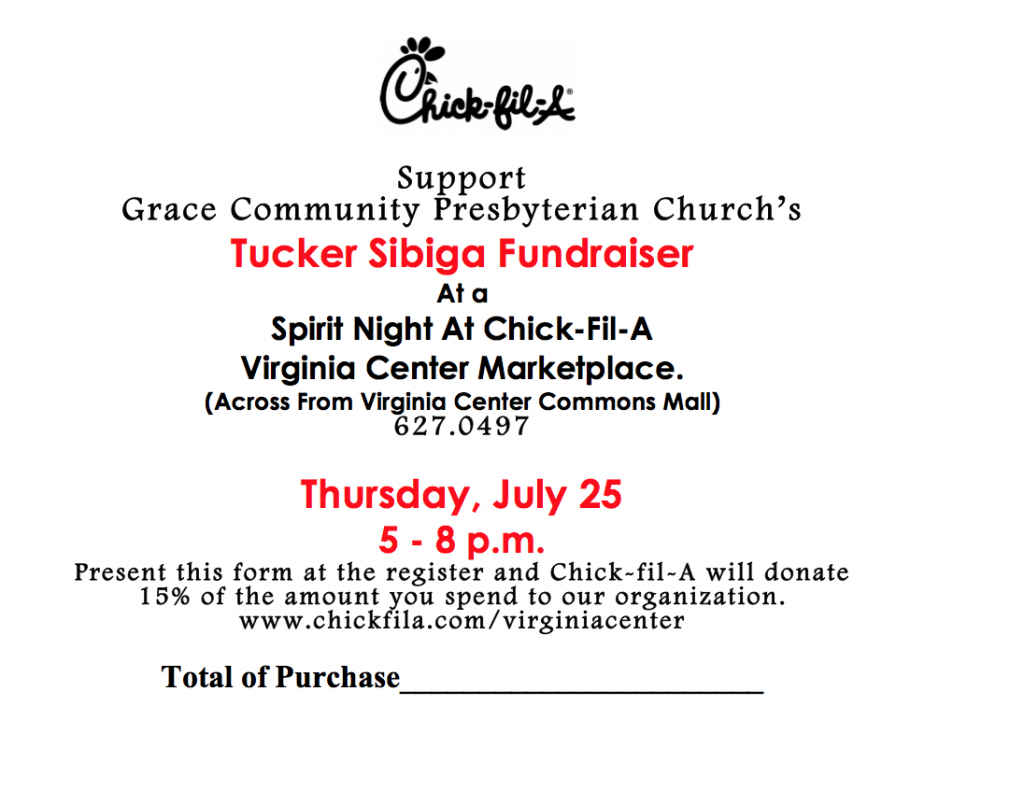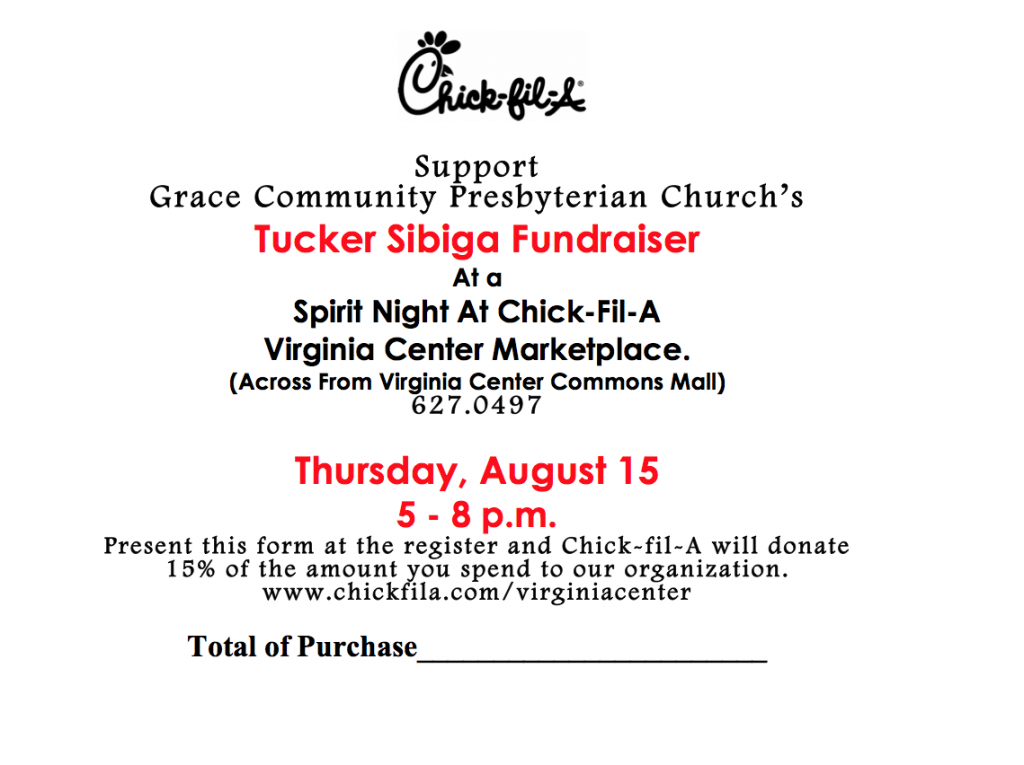 Comments
There are no comments on this entry.
Trackbacks
There are no trackbacks on this entry.