Fancy X Pallet Table
I haven't posted the details yet from our pallet wall in the nursery, the sneak peek is here, but after that project was finished we had a ton of leftover scraps.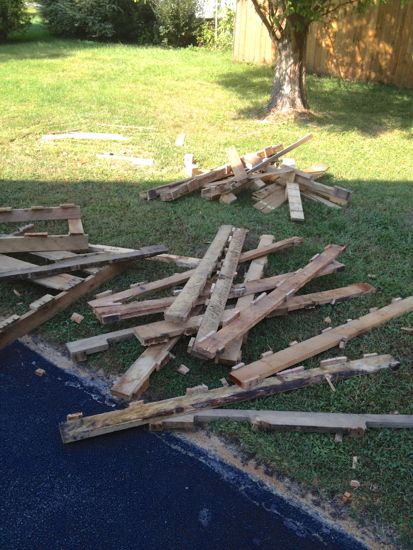 If you've been around our blog for a while, you know that I look for ways to utilize every piece of scrap. So I decided to whip together a little patio table out of all the leftover pieces. Since this is going to be a random patio table built out of pallets, I didn't take it too seriously. In fact, I used a framing nailer for 80% of the build, a finish nailer for 19%, and then used a few pocket screws.
Alrightie….the design came from something I saw on pinterest, here, as well as on Shanty-2-Chic, here. Since I was just using a framing nailer, the process was a little different…so if you're looking at building this the correct way be sure to check out Shanty-2-Chic or Ana-White.
I started by cutting and laying out my pieces for the table legs. I nailed my first horizontal piece into the two vertical pieces clamped together. I then nailed my 2nd horizontal piece into the first. I then added little 3″x3″ pieces that would serve as the feet but, I later took those off, added some beefy pallet pieces (4×4″s) and then put the feet back on to give the table some height. I then nailed the first top horizontal piece to the vertical pieces and proceeded to nail the second piece to the first. I added the 45 degreee pieces on each side and then also nailed the two vertical pieces to one another and removed the clamps. Repeat.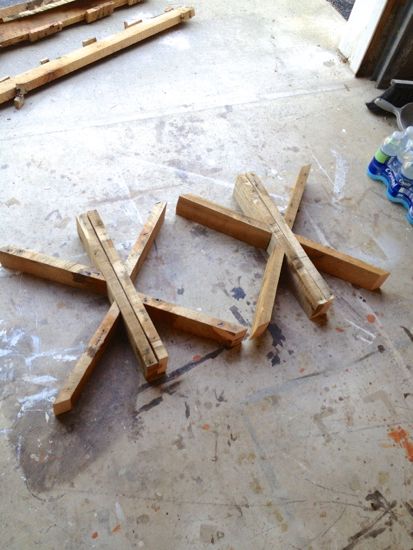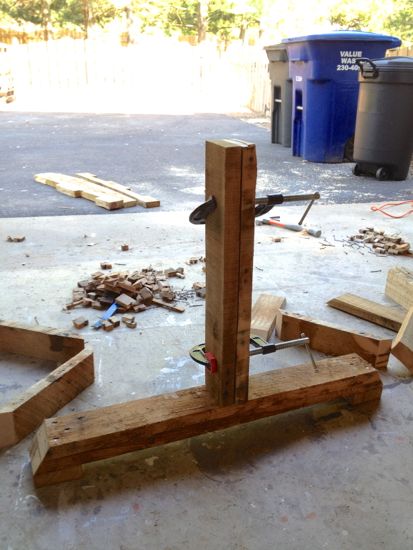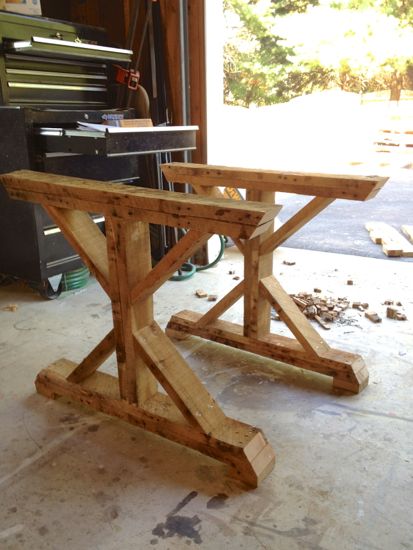 Once the legs were built, I attached a bottom stretcher using pocket screws, attached a top stretcher, and then cut and attached the diagonals.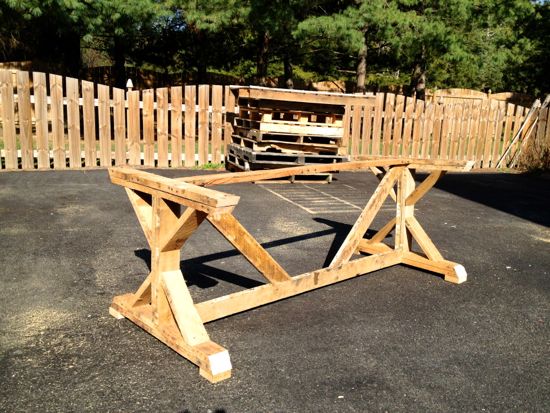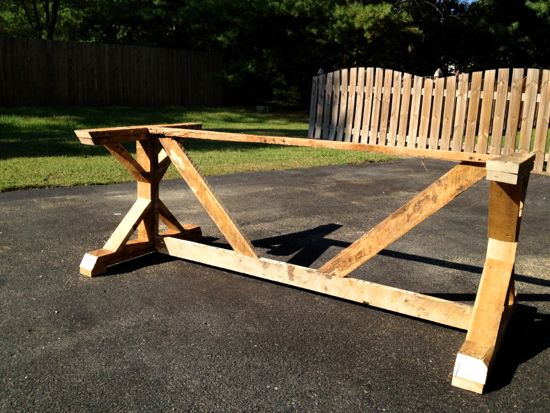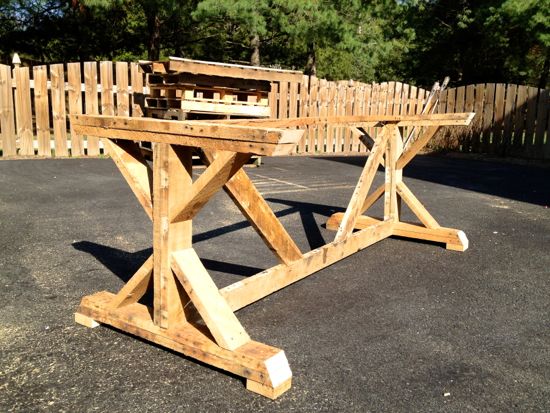 Looks great right? Unfortunately, my measurements were way off and it was a very short table. I was thinking about making it into a kids table but decided to raise it up some. As mentioned earlier, I removed the feet and attached a big beefy 4×4″ pallet scrap to the bottom horizontals. I then added some scrap 2×4″ to the top horizontal pieces. I also added some 2×4″ framing to prepare for the tabletop. I decided to finish off the tabletop with pallet planks. I simply laid out my design and used my finish nailer to nail them all into place. Once completed, I took my circular saw and cut all the ends for a nice straight cut. I decided to wrap the tabletop edges with some thin scrap pieces to give it a little more finished look. Here's how it all turned out.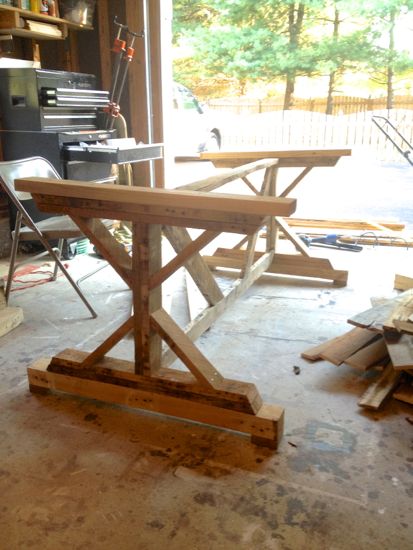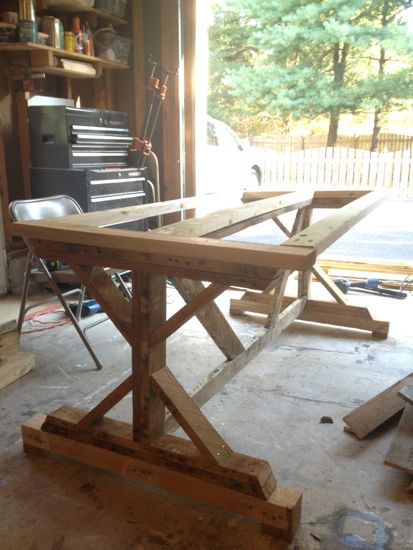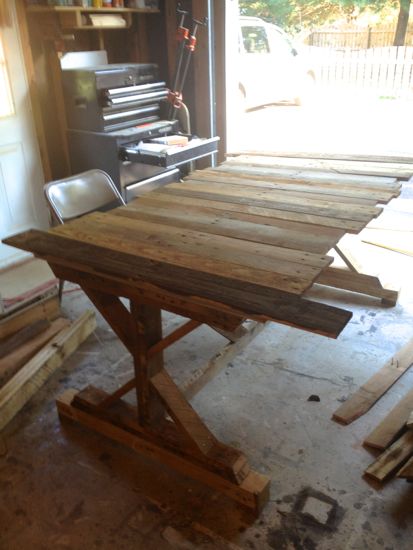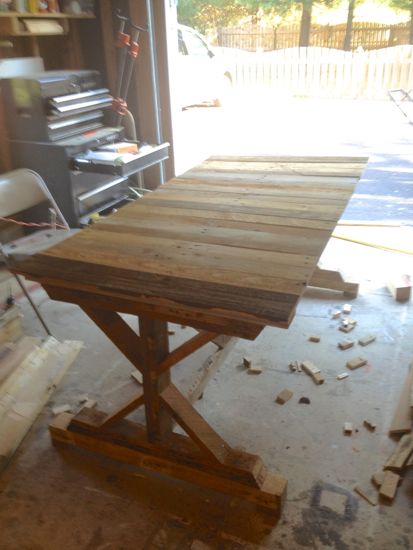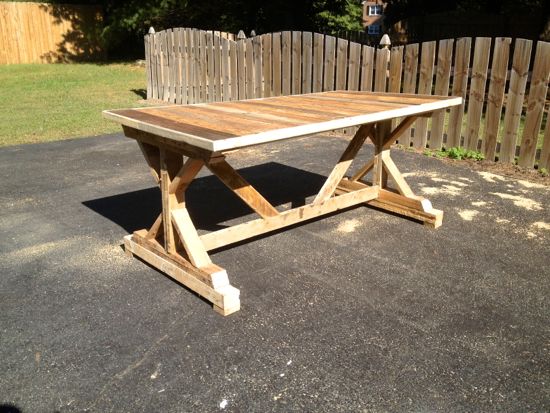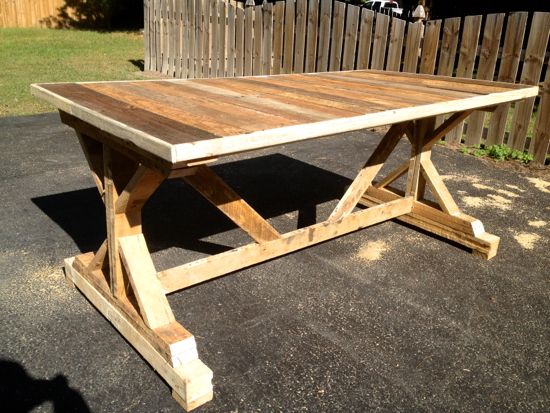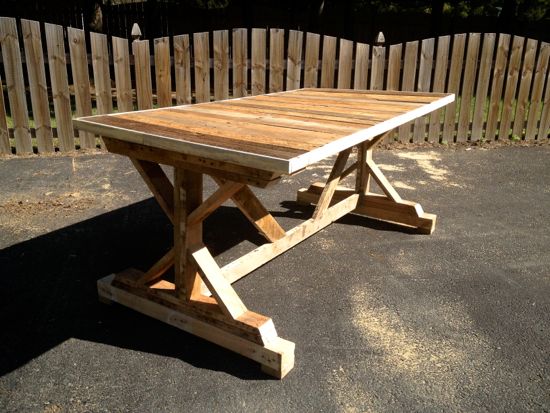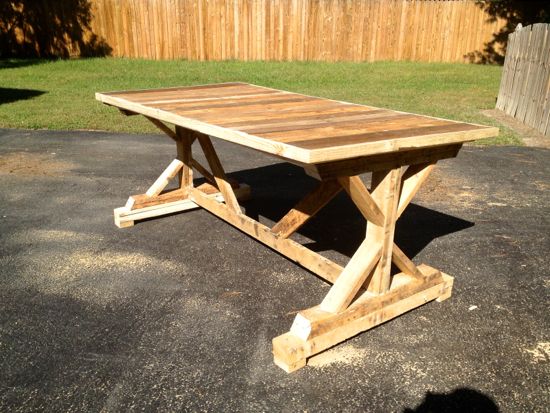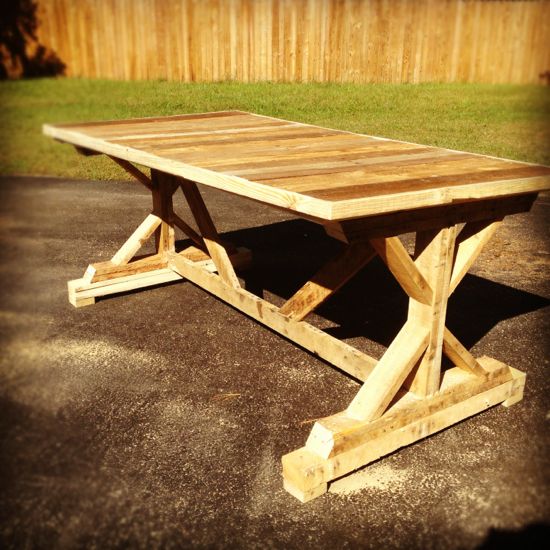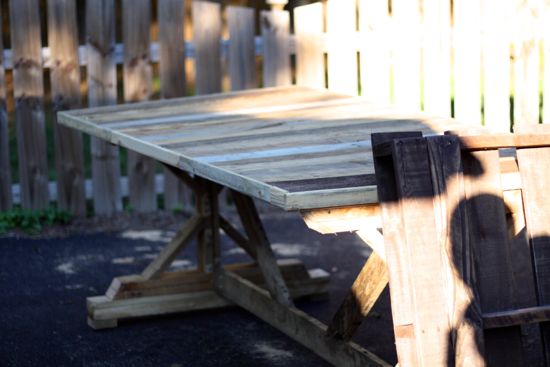 So…..that's one way to re-use and recycle some pallets….whatcha think?
Comments
There are no comments on this entry.
Trackbacks
There are no trackbacks on this entry.