Book and Picture Ledges
Another quick and easy project was completed for Tucker's nursery a couple weeks ago but I'm just now posting about it.
For whatever reason, these pictures didn't turn out well….but there's some major construction going on in Tucker's room today….so you'll definitely need to check back for the full nursery reveal soon

I followed the principles of the simple photo ledge plans that are all over the internet. I think I found some at Ana-White, Young House Love, and Shanty2Chic, and combined them all together to create mine.
I used a 1×4″ for the back, a 1×3″ for the bottom, and a 1×2″ for the front lip. I used wood glue and screws to attach the 1×4″ to the 1×3″. I then used wood glue and my finish nailer to attach the 1×2″ to the 1×3″. This seriously took about 10 minutes to do all 4. And the supplies were real cheap.
I sanded them down and applied two coats of trim paint.
Once they were built, I used a stud finder on the wall to figure out where all my stud options were and then strategically placed and marked where I wanted the ledges to land so that they could be screwed into the studs. I then marked and drilled holes for all 4 picture ledges at the same locations. On the front side, I drilled some countersinking holes for the screws that would be used to attach to the studs. I used 2.5″ screws to attach to the wall.
Super fast project, really cheap, and it holds a ton of Tucker's books, stuffed animals, and more. We don't think it looks too bad either. The pictures are no good…..but once again, you'll have to come back and see the whole thing!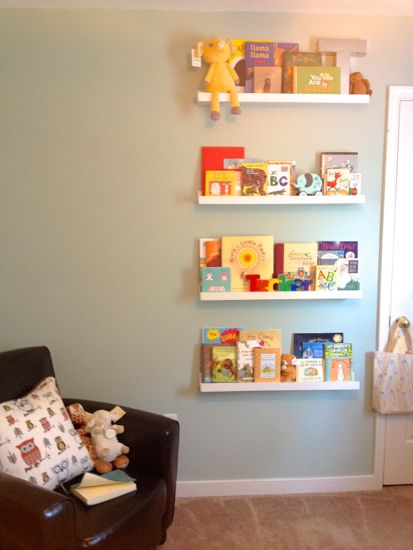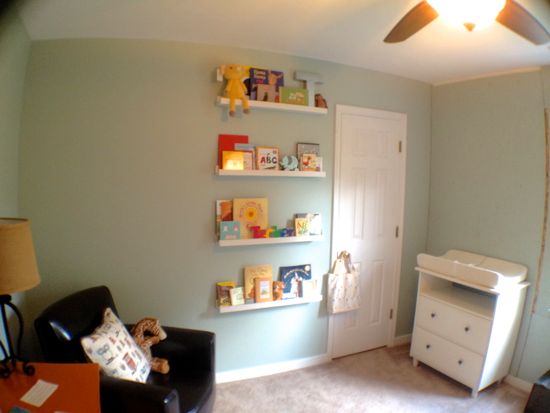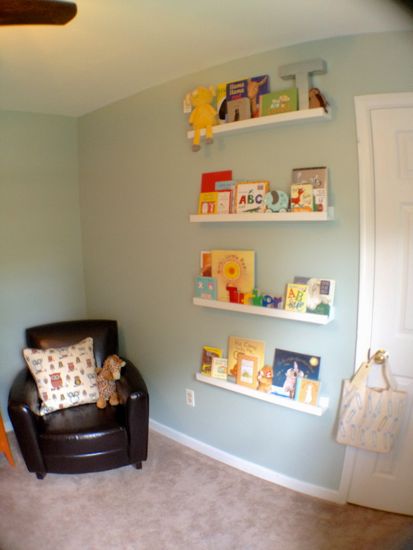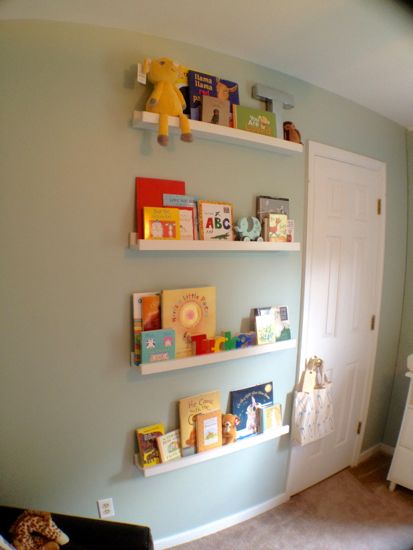 Comments
There are no comments on this entry.
Trackbacks
There are no trackbacks on this entry.