Old Wood Sign
The pictures on this one may not do it justice……you'll have to wait for Tucker's entire nursery to come together to get the full effect. Anyways, I was dropping off some recycling the other week and came across this really sweet old farm bench. My vision was to fix it up and put it in our backyard somewhere. Ellie did not agree and she didn't really like it as a bench. We had been planning on making on an old wood sign for a while, so I had suggested to cut up the bench and use the wood to make the sign….and that building plan was approved. The bench had some awesome colors to it and some fun chippy paint that would look good.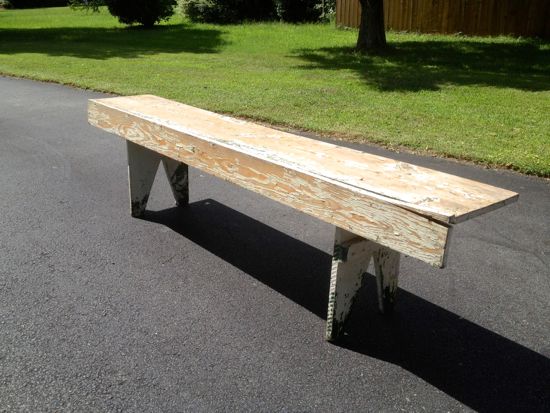 It was a fast and simple build. All I had to do was disassemble the bench (it was pretty flimsy and just needed a couple hits of the hammer), rip down the pieces of wood to the width and lengths that I wanted, and then use some pocket holes to join the wood together. For some extra reinforcement, I nailed in some small scrap pieces onto the back. Once built, I sanded it down with 220 grit to remove any dirt/grime/peeling paint on both sides.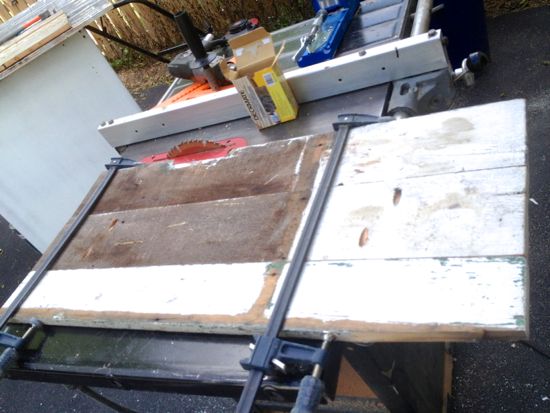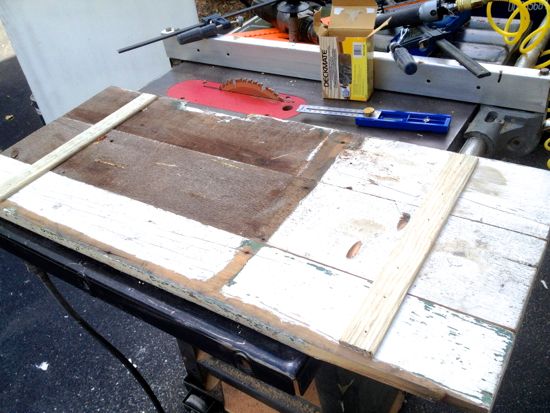 We wanted to paint something special onto the sign, so we decided to paint "Palmer Point," onto it which has been a long standing summer spot for Ellie's family. Come to find out, there are actually a lot of family ties to the "Tucker," name that all reside around Palmer Point. Win-win! I'm not the artist in our family and didn't want to attempt to freehand this….so I created a little mock-up on PowerPoint, hooked up an LCD projector, and with the board blocked off with painter's tape, I stenciled the outline. Once outlined, I used a utility knife to cut away the painter's tape. One coat of paint was all it took. I then sanded the painted part down with 220 grit (sanding block for this one) to smooth it out as well as give it an aged look.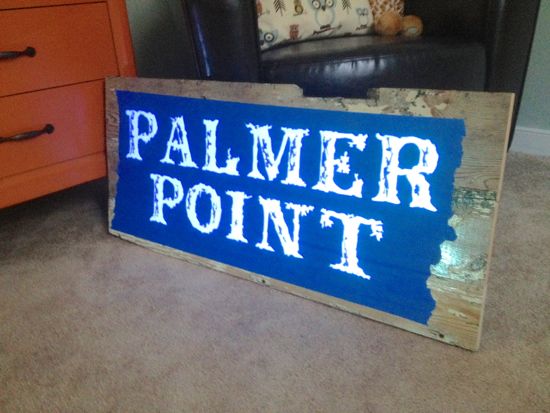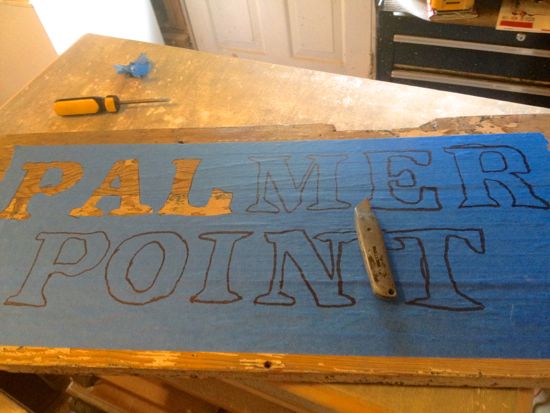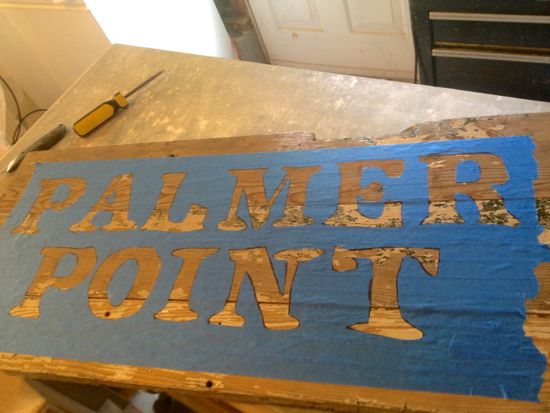 I drilled some holes and screwed the sign into some studs and here it is finished.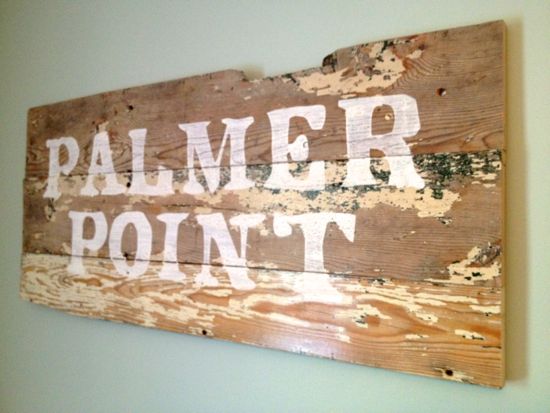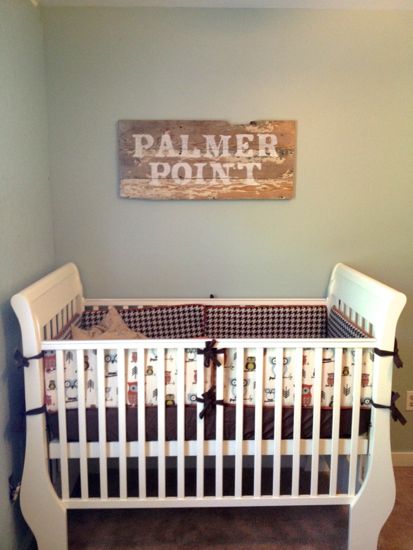 I still have some leftover wood from the bench. Any other ideas of what I can use it for?
Comments
There are no comments on this entry.
Trackbacks
There are no trackbacks on this entry.