Living Room Side Tables
Our updated living room was in need of some new side tables. We looked for some reasonably priced ones at our local antique store, Target, IKEA, Home Goods, and more but didn't find anything that we liked or at a price that we could afford…..so, I did what I almost always do and began to figure out how I could build my own. I borrowed the building plans from Ana-White and Shanty2Chic to come up with mine.
My measurements are slightly smaller due to fit of the room and also I wanted to use scrap wood flooring and had a limited supply. I began the project by gluing up the table top and was hoping to cut the circle out of that. Come to find out, a 13″ square shelf requires a larger circle tabletop than 18″….so I needed to abandon my plan for the tabletop. I was able to use the scrap flooring to make the bottom shelves, scrap 2×4″ (ripped down to 3″) as the table legs, and then I bought a project panel from Lowe's that I cut to 21″ circles.
After it was all constructed, I sprayed it with primer then two coats of "Rainwater," from Martha Stewart. I decided to seal it off with two coats of polycrylic and then did a very light distressing to it. Here's some close-ups of the finished product. You like?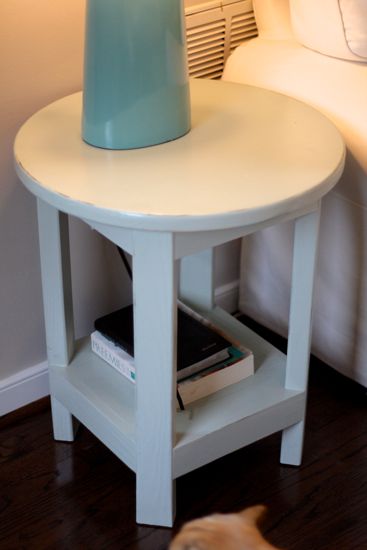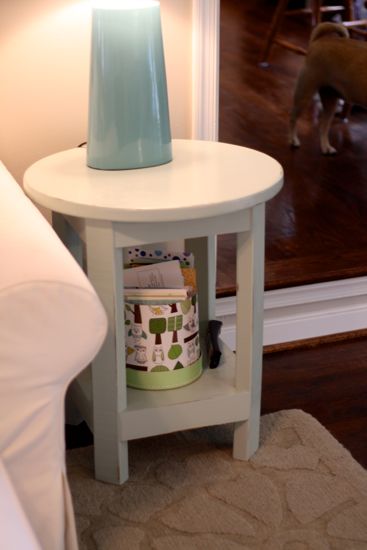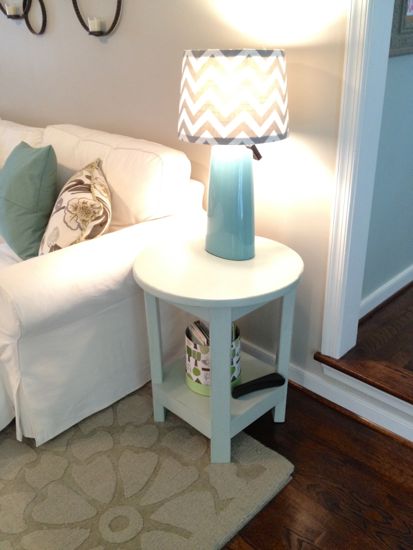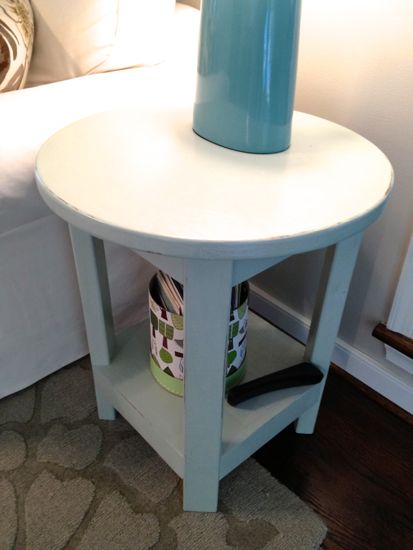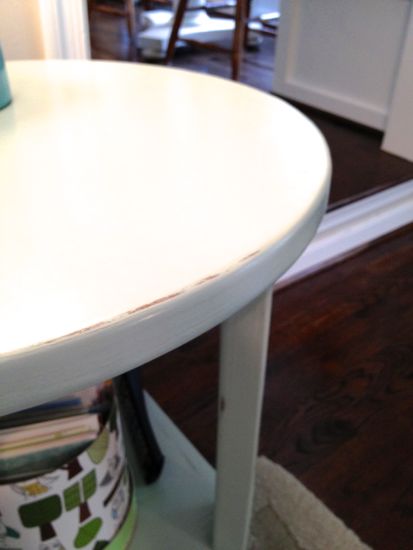 Comments
There are no comments on this entry.
Trackbacks
There are no trackbacks on this entry.