Sawhorse Desk with a Door Tabletop
Remember this double work station we built? Well, we decided to downgrade it to a single work station. We had a twin bed in what is now Tucker's room that we needed to find a place for. We were considering storing it in the attic until a later time but thought it might be nice to make it available for potential guests. The only room possibility was the office…..but, the desk was too wide.
I pulled the desktop off and put that up into the attic with the hope's that one day we will turn it back into a double work station. I then picked up a solid slab (hollow) door from Habitat for Humanity Restore for $5. I dug deep to find one that didn't have a hole for the door knob AND didn't have part of the door removed for hinges. It was just a perfect rectangle. It measured in at the exact length I wanted (about 72″) and just about the right depth.
All I did from there, was brush on two coats of a gray wood stain, seal it with about 3 coats of General Arm-R-Seal, and screwed it back on top. Since it wasn't as long as before I took out the middle sawhorse.
The room doesn't quite feel as open/productive as before….but at this point in our lives this will be a little more functional.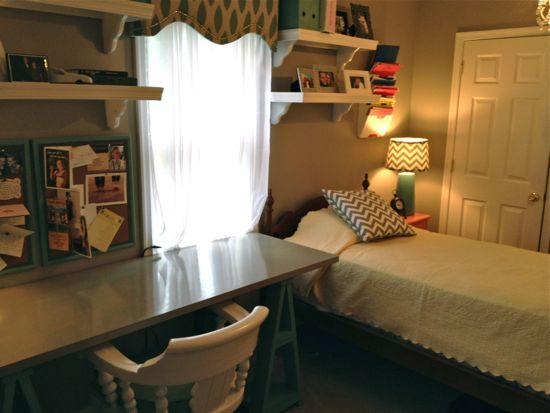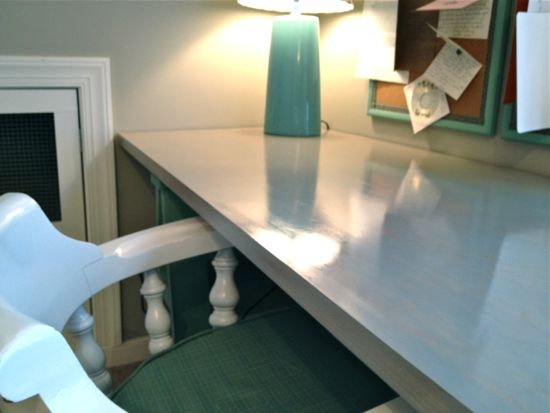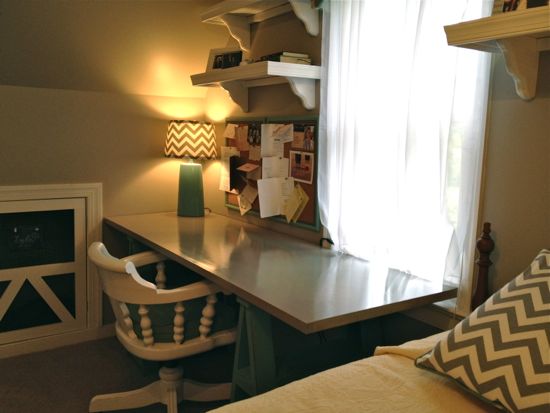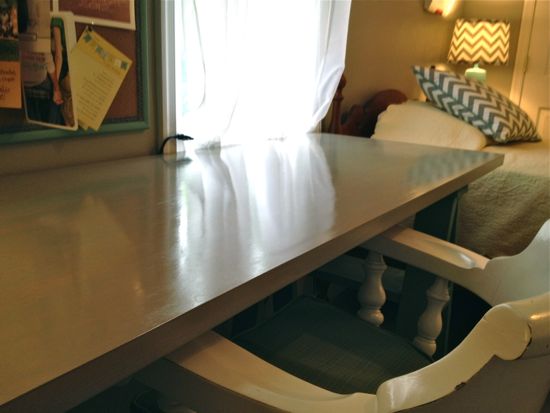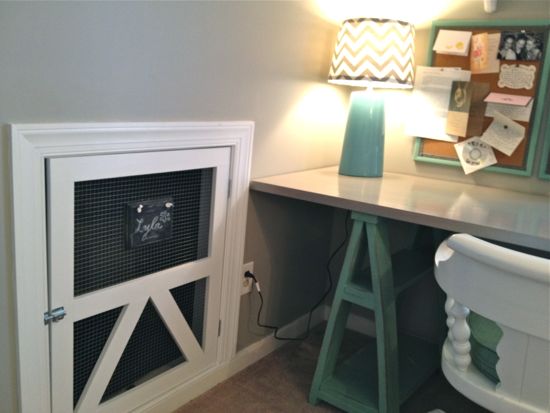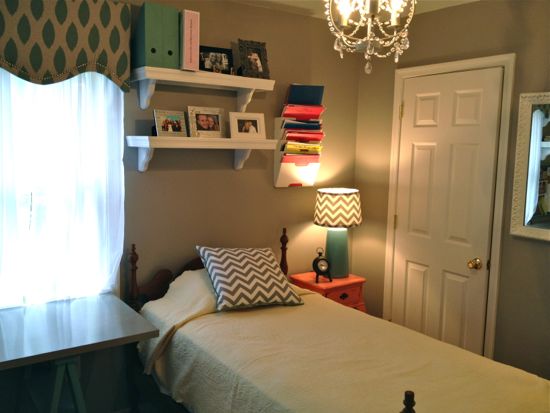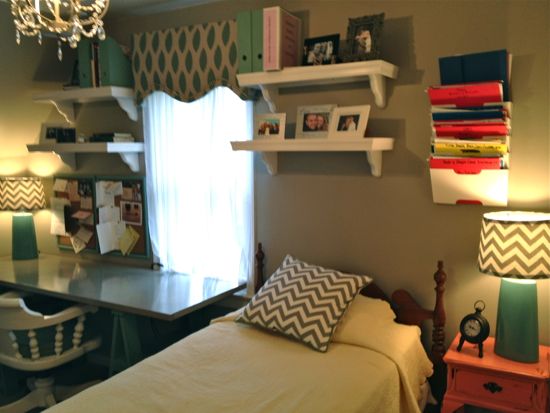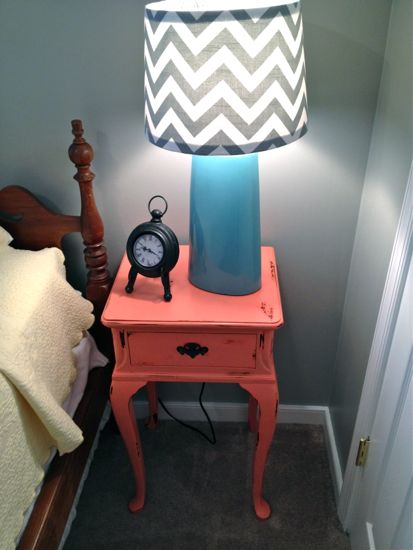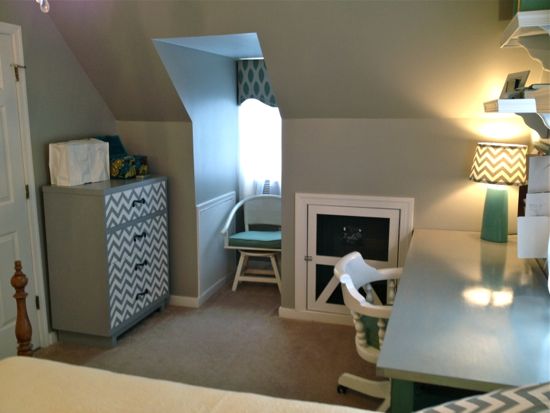 Comments
There are no comments on this entry.
Trackbacks
There are no trackbacks on this entry.