Repainting an Old Dresser
We're knocking out some projects around the home in order to prepare for the arrival of Joseph "Tucker". One of the things I've been excited about for a while now is to paint his dresser a really fun/bright color. We we're going back and forth from yellow to orange but when Ellie picked up the fabric below for the crib bumpers, we went with ORANGE!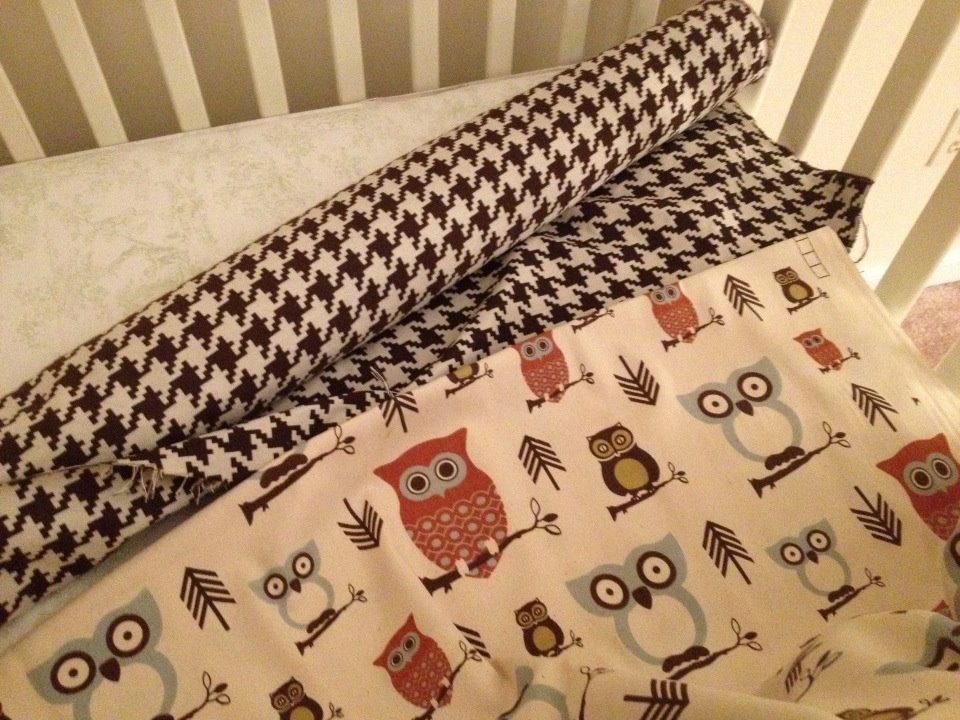 I picked up this dresser back when I was still a bachelor, sanded it down some, and painted it black. I forgot to take a "before," pic and dug deep in the iPhoto archive to find something.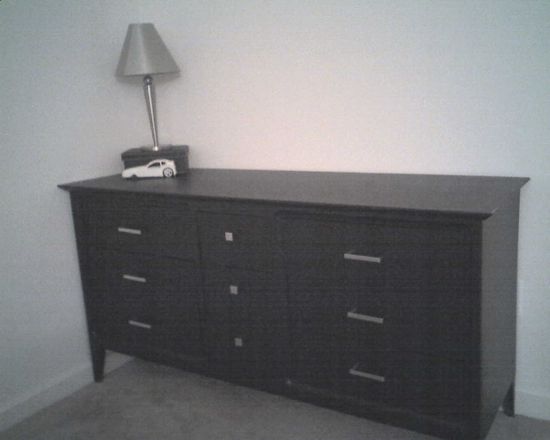 To update it, I was hoping to just do a light sanding and prep for paint. However, the black paint started to strip off entirely in certain spots, so I ended up sanding the entire thing down to bare wood.
Once sanded, we went out and picked up the paint. I saw Benjamin Moore Low Lustre paint was recommended as an amazingly smooth finish. I tried this out but was not impressed. It left me with a very textured surface even after sanding down with 220 grit between each coat. It was a pretty frustrating few days before, I ended up switching to BEHR and was much more pleased. In total, I ended up putting 4 coats of latex paint on it with a ultra-smooth foam roller. I then applied 3 coats of polycrylic (sanding in between coats) in a Satin finish with a premium brush. I let it dry/cure out in the sun for a few days before adding one light coat of Briwax (Clear) to smooth it out all the more and to bring a nice little shine to it. Ellie picked up some new hardware from Hobby Lobby to finish it off. One little tip, I used some of the Briwax on the drawer rails inside the dresser and it does a terrific job of allowing the drawers to slide in/out smoothly.
There's some spots that aren't perfect and I'm not totally happy about….but I think it'll do the trick!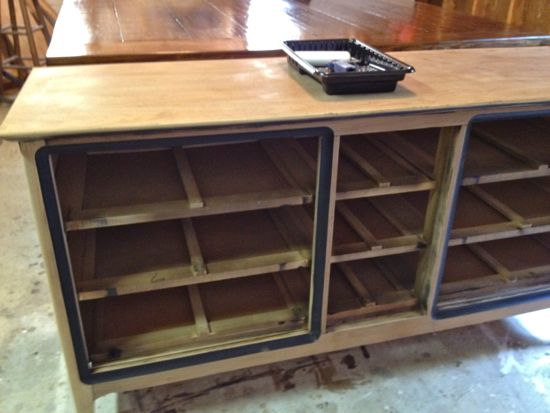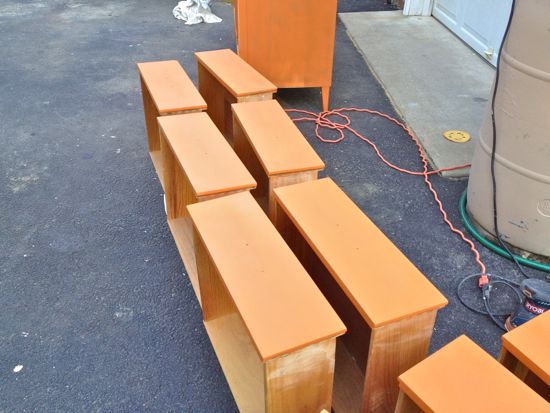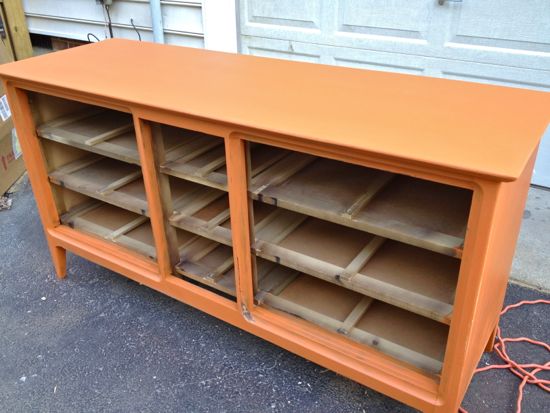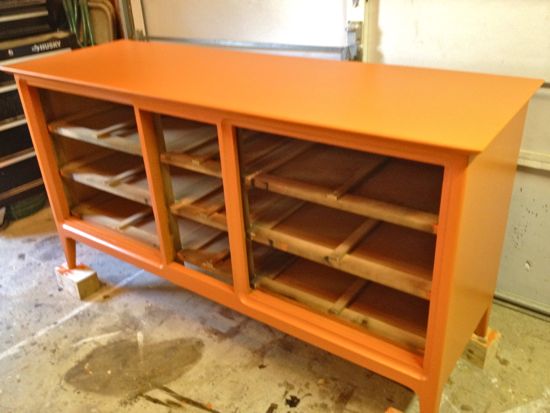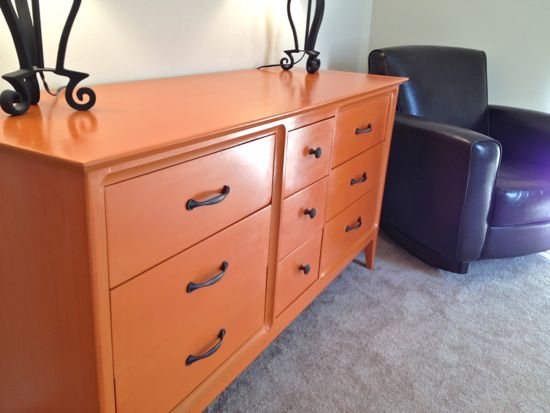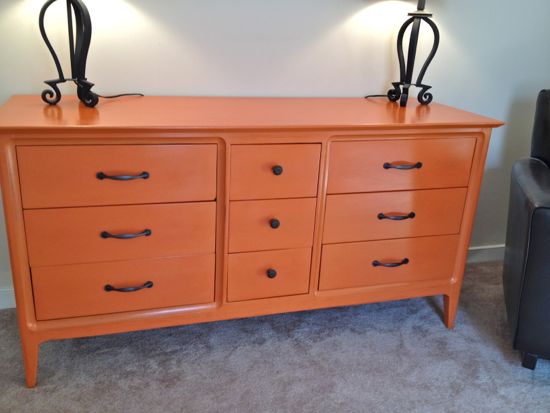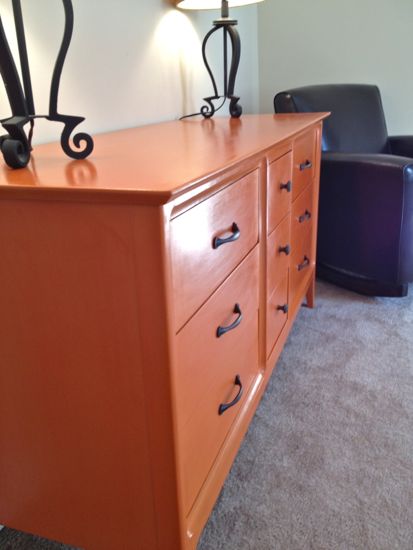 Comments
There are no comments on this entry.
Trackbacks
There are no trackbacks on this entry.