T is for Tucker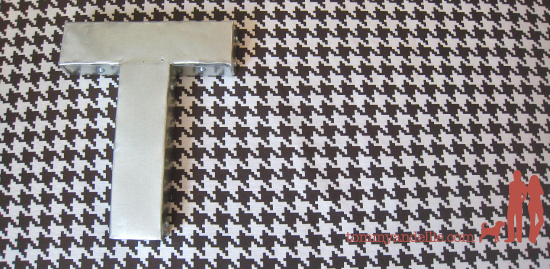 Joseph "Tucker" is on his way and we're starting to piece together his nursery….slowly but surely. One of the things that Ellie wanted was a 3 dimensional metal letter to hang on the wall. We saw some really cool ones at Anthropologie but I thought that they looked simple enough to make myself….especially a letter "T."
So, I went to Home Depot and picked up a small piece of sheet metal (12″ x 24″) for about $5. I started off by tracing a pattern onto the sheet metal. I used a font that I downloaded called "Punched Out" and I stumbled across the font from a blog called "How About Orange." I free handed the trace using a square and a ruler.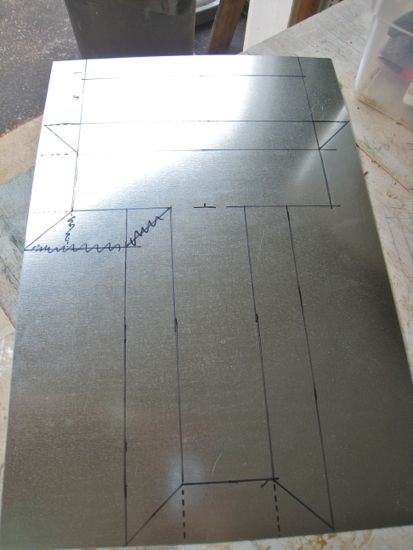 After I traced it, I used a pair of heavy duty garage scissors to cut out everything. Once cut out, I used a bunch of trial and error to get all the shapes that I needed. I tried bending by hand (wearing gloves), hammering against a scrap piece of wood, placing in a vice and bending by hand, and bending with plyers. I eventually got it to where I liked it.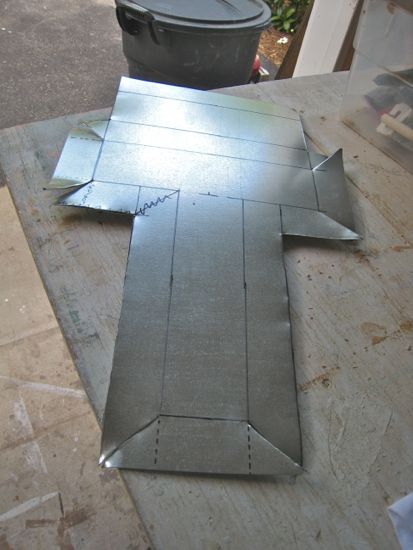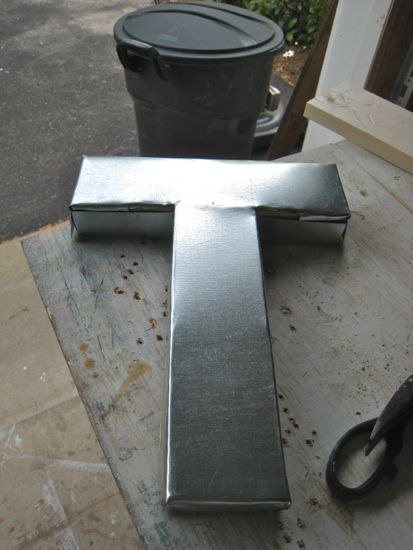 I was hoping to have it lightweight and hollow….but it wasn't quite holding it's shape the way that I wanted. If I had a rivet tool, I think that would have worked well…..but unfortunately I don't own one of those and didn't feel like buying one. What I do have a lot of is….scrap wood and screws. So I decided to cut up two scrap pieces of wood that fit exactly into my hollow shell. This ended up working out awesome….because it allowed me a perfect shape to bang the metal against. I then tried to pick out the "coolest" looking screws that I had to pin it all down but also look industrial. I screwed down all the corners and then also drilled some pocket holes to join the two pieces of scrap wood together. One last pounding…and all the corners turned out great and rounded.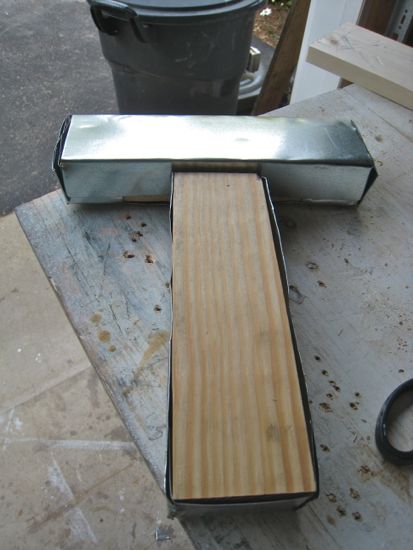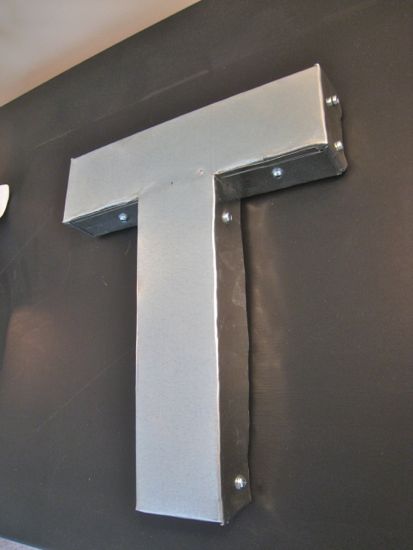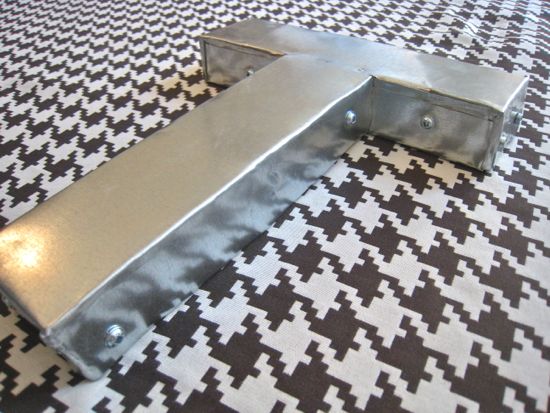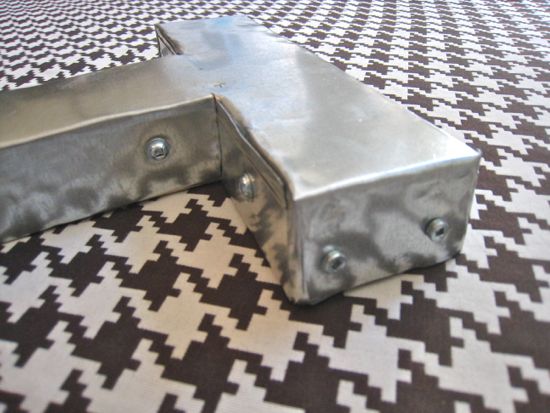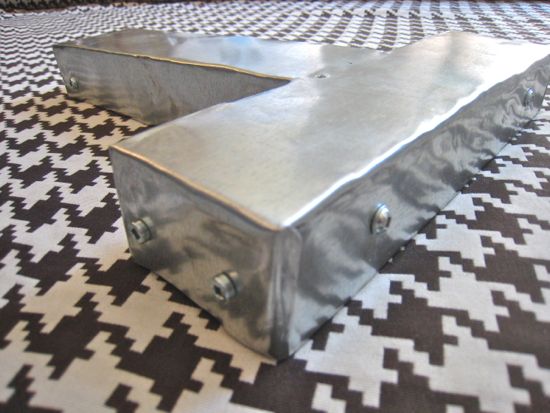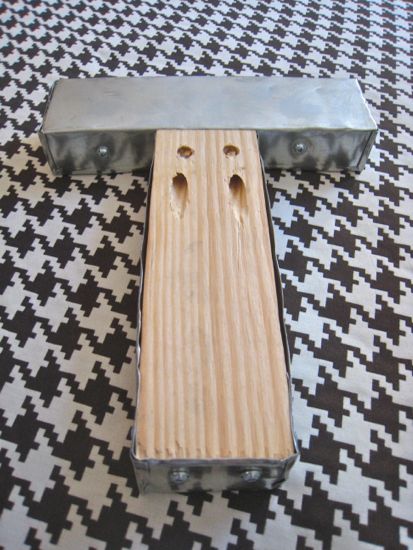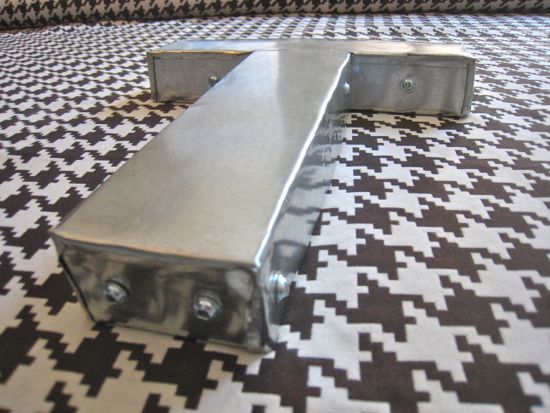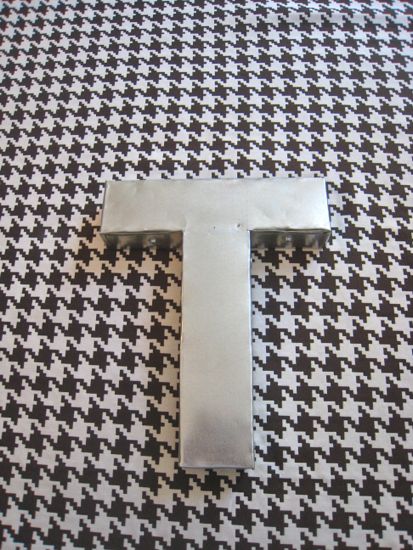 My plan for mounting this on the wall (haven't purchased these yet) is to screw in some keyhole hangers. Once we find the perfect location on our accent wall (foreshadowing), I'll place two screws on the wall and then hang it on the keyholes.
$5 and handmade…..hope Tucker man likes it!
Comments
There are no comments on this entry.
Trackbacks
There are no trackbacks on this entry.