Turning An Armchair Into a Baby Rocker: Sneak Peek
We're still a long way off…..154 days to be precise, but we're starting to get prepared little by little. We recently came across a sweet deal on Craigslist for a baby crib, moved two old dressers into the nursery, and the only other piece of furniture needed was a rocker or glider. We came across a rocker that we really liked on Pottery Barn;
We really liked the look of this and also liked that later on, you could covert it back into an armchair. This then gave me the idea that I could do the same thing with any armchair that we found. Instead of buying the "baby rocker" for $600+ we could buy a normal armchair at a reasonable price and customize it.
It's not finished yet…..and when it is, I'll post some more details…..but here's a little sneak peek at how this project is coming together;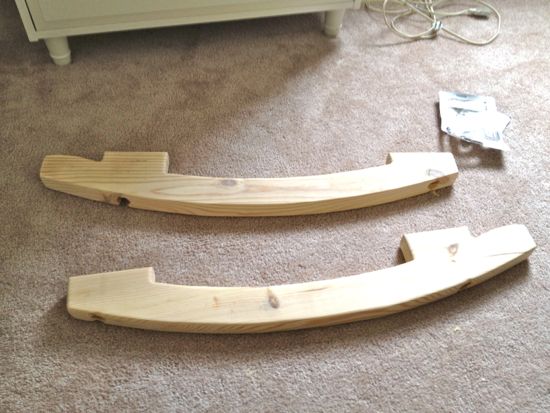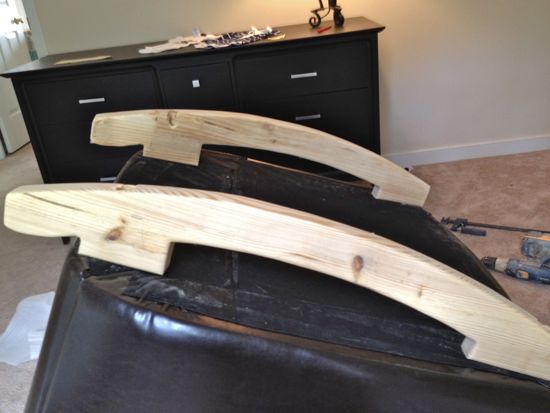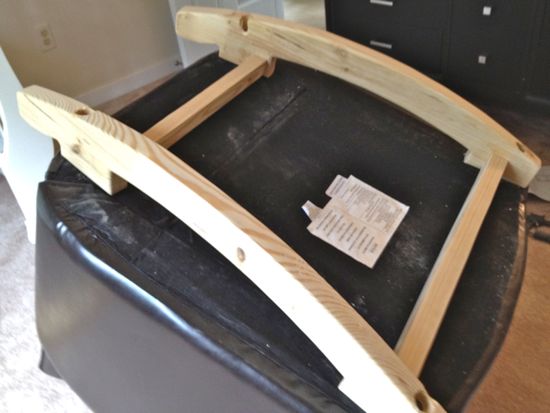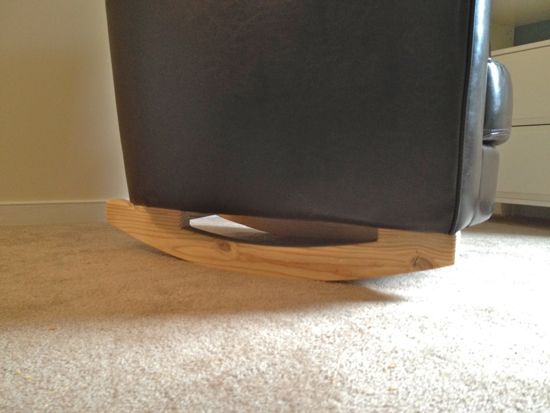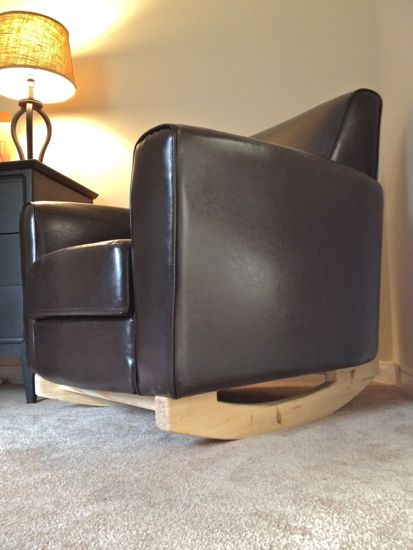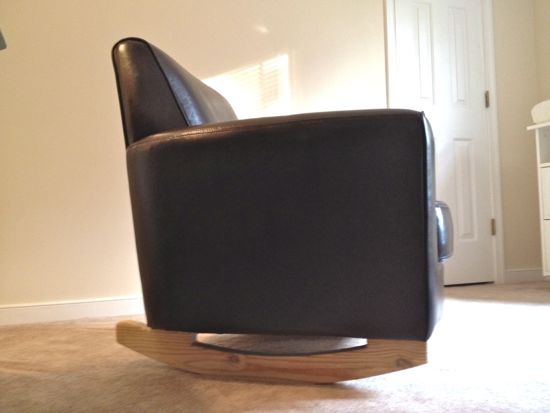 So that's  how it's coming together. Interested in the rest of the details? Suggestions on whether I should stain the bottom piece or paint? Whatcha think?
Comments
There are no comments on this entry.
Trackbacks
There are no trackbacks on this entry.