Farmhouse Table Extensions: Locking Mechanism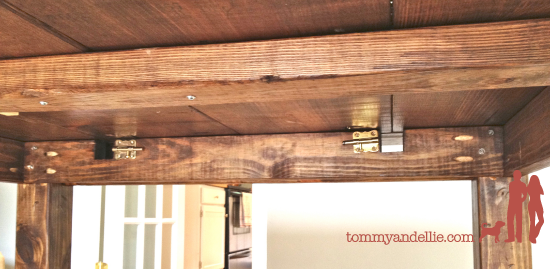 Typically when I build a Farmhouse Table with Extensions….I ensure that it's a nice snug fit. My goal is to make it stable and secure to keep me peace of mind. Just sliding it in usually satisfies my expectations but I realize that others might like added assurance. So I began to think through a possible way of locking the extensions into place. Here's what I came up with.
I started by buying 4 Barrel Bolts from Amazon for $1.67/each. At Home Depot these barrel bolts were about $4/each. I decided to use 4 (2 on each end) but I'm sure you could get away with just using one on each side.
I placed my extensions into the table and then clamped them into place for the most accurate measurement. Once in place, I crawled under the table to the inside end apron, placed the barrel bolt up against the extensions 2×2″ and marked where I would need to drill a hole.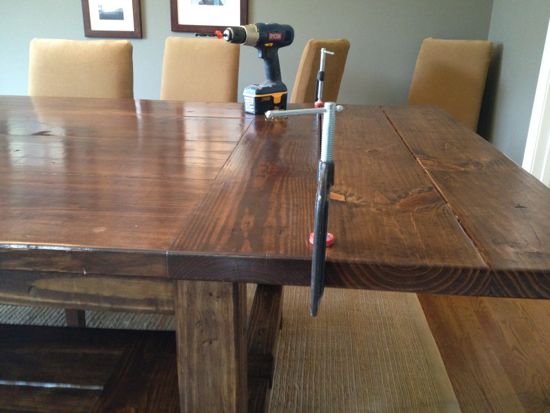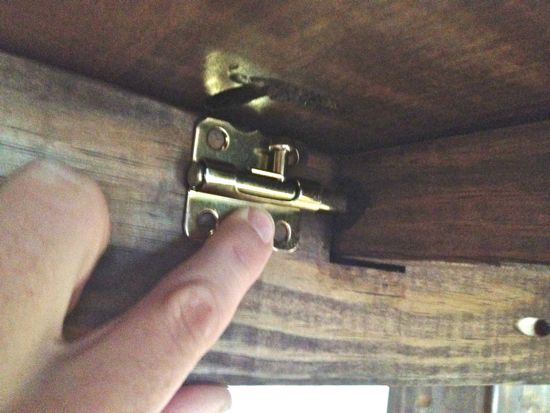 I took the extension out and drilled a 5/16″ hole at the mark about a 3/4″ deep.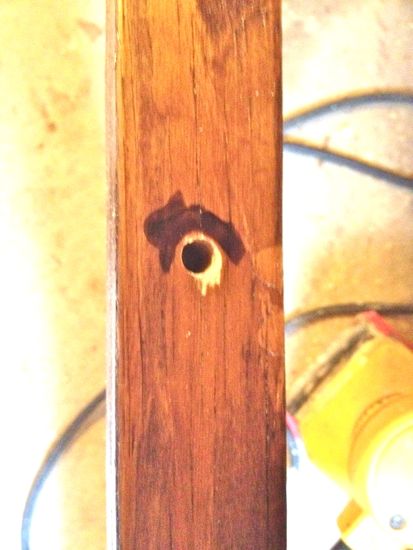 I then placed the extension back into the table and clamped it back into place. I then greased the barrel bolt a little bit placed the one end into the newly drilled hole and then screwed in the mount. I did the same on the other side. This was real difficult because I was just laying on the floor crawling under the table. If you knew you wanted this feature, it would be a whole lot easier to add these before you attach the tabletop.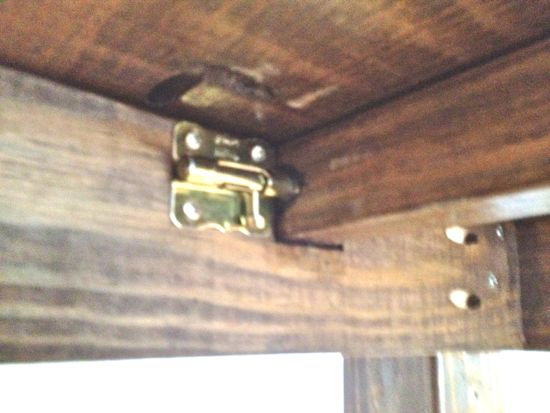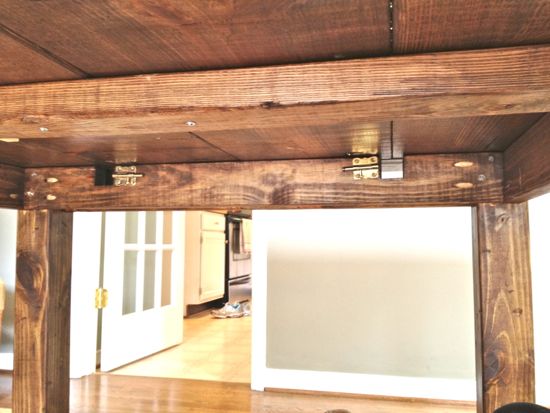 I intentionally placed the barrel bolts on the inside for one end of the table and on the outside on the other end of the table…..thus making my extensions specific for only one end (rather than universal).
Now when I use the extensions, I slide them in, wrap my hand around the underneath side of the table, lock them into place, and set the table worry free about the extensions moving/budging.
Pretty cheap little feature…..If you were (or are) building this table is this something you'd make sure to include in the building plans?
Comments
There are no comments on this entry.
Trackbacks
There are no trackbacks on this entry.