Doggy Day Care
Well……during our home office room makeover we were struck by yet another weird and awkward space in that room.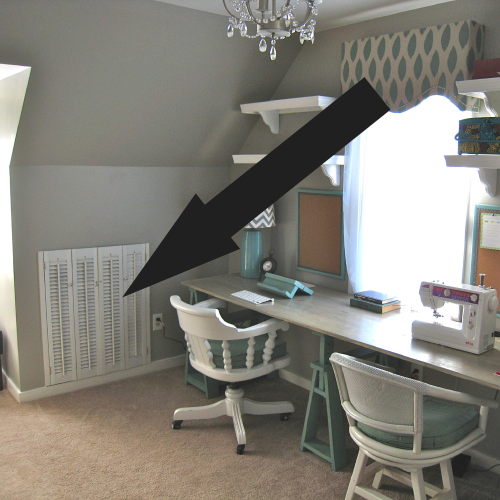 Ellie had the idea of turning this attic cubby into a dog crate for Lyla thus solving two problems: 1. what to do with that weird space and 2. removing Lyla's crate from our living room to make way for the future addition of some built-ins.
The first thing I did was remove the shutter doors off the cubby, pulled out the piece of carpet that was cut to size, and remove some of the misc. items that were stored in there (some ethernet cables). Just to be safe, I bought the cheapest peel and stick tile and laced the floor with that. I then painted the inside a slightly darker shade of gray than what's on the walls.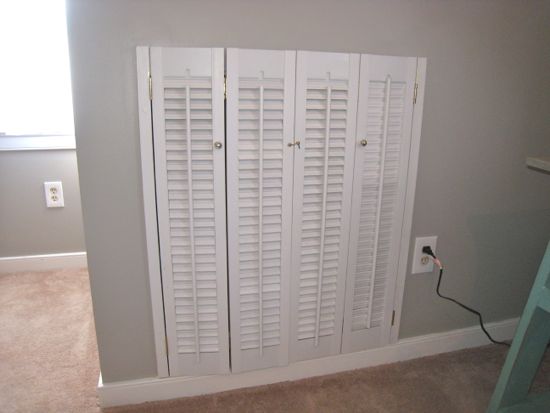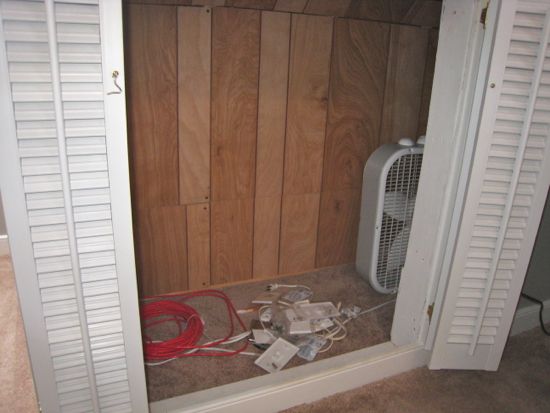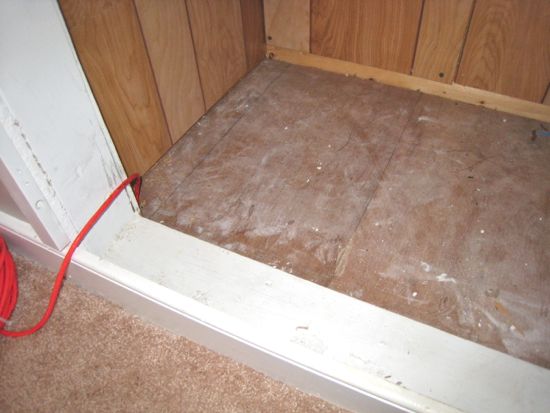 Next up was a small amount of framing and trim work. I needed to add a 2×4″ to the bottom opening to give me something to nail the trim piece into. I then framed the whole opening with some primed 1×6″. Once that was finished, I trimmed the opening with some primed door casing. I caulked and painted the trim.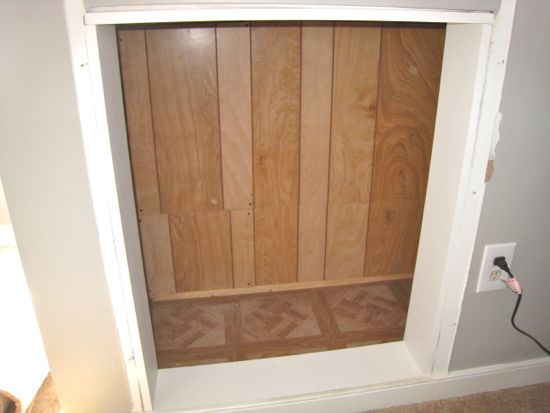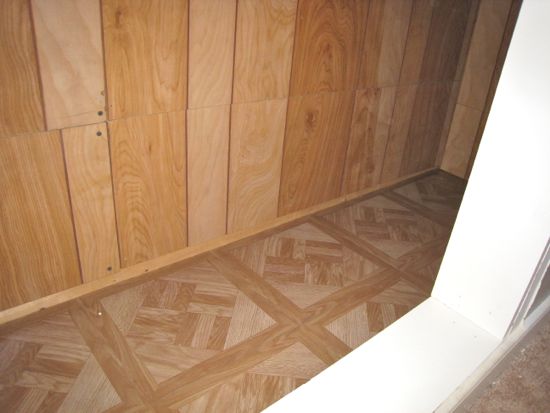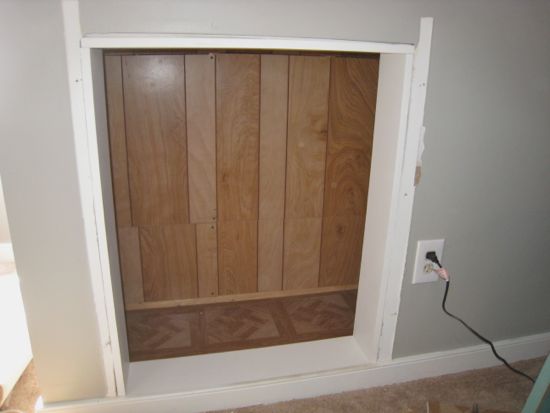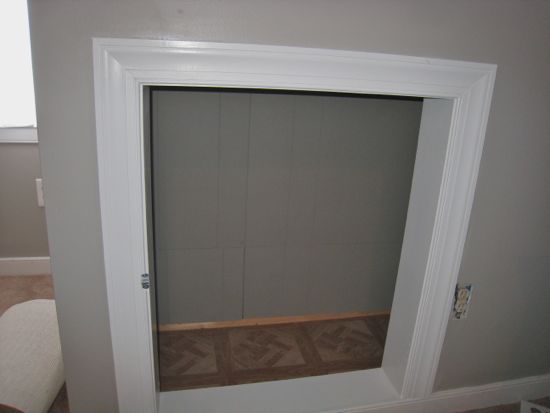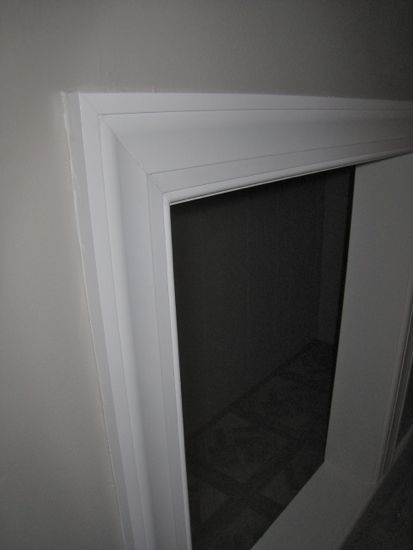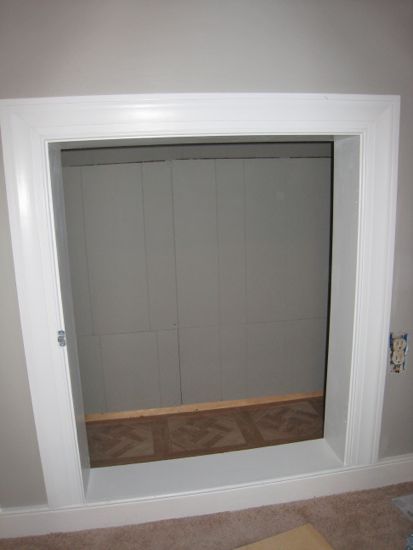 All that was left was to create a little door for Lyla. I used some primed 1×3″ and created my door frame. It was a little too plain so I decided to add some additional pieces to give it some interest. I attempted to mimic some of the lines from the Chevron lampshade. Some chicken wire nailed to the backside completed the door.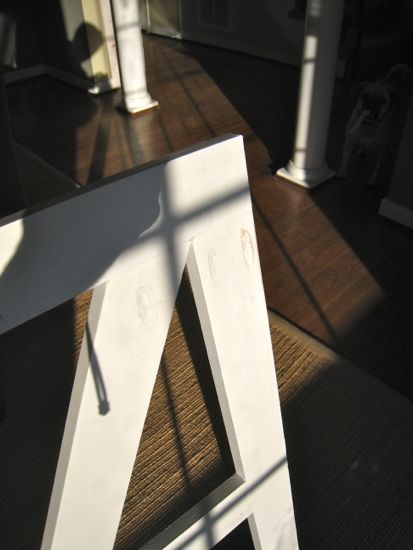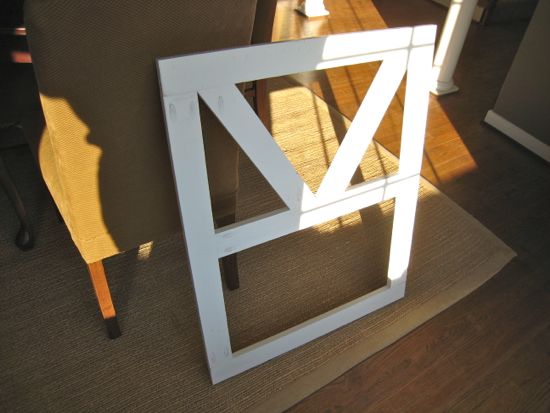 One last little thing was to give it a personal touch. I did a decorative edge around a scrap piece of wood and then painted it with some black paint. Ellie utilized her artistic ability to finish it off and turn it from a dog house into a dog home. 7.5 square foot, 1 bedroom apartment, with new tile, new paint, and comes fully furnished!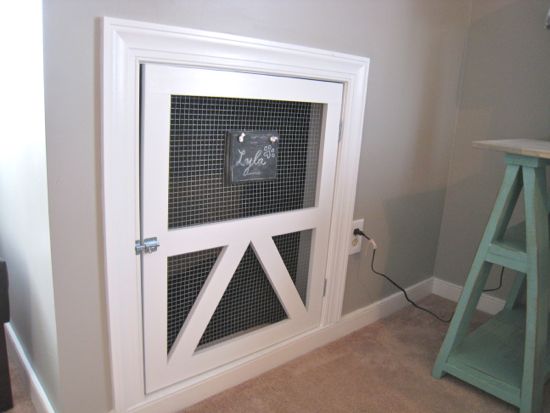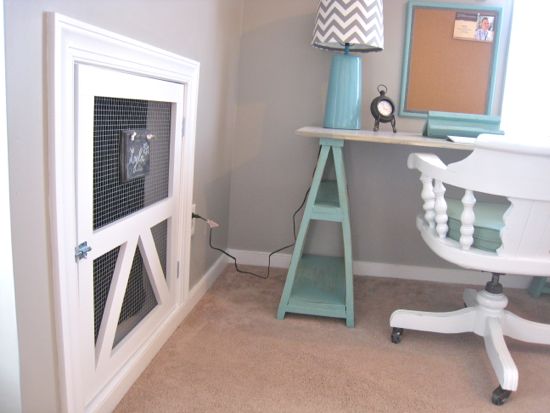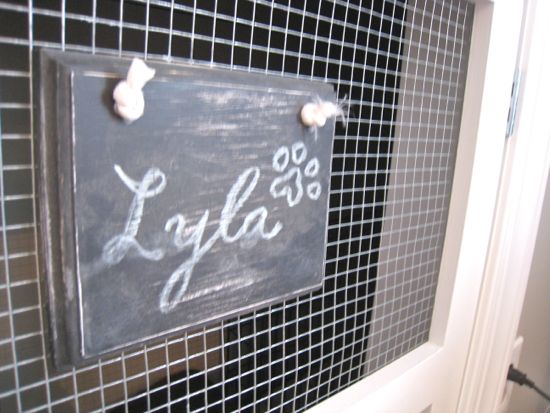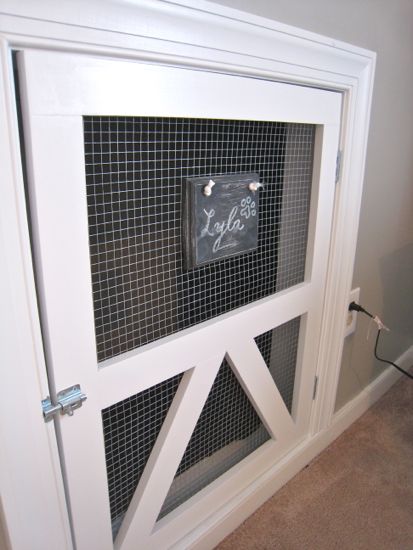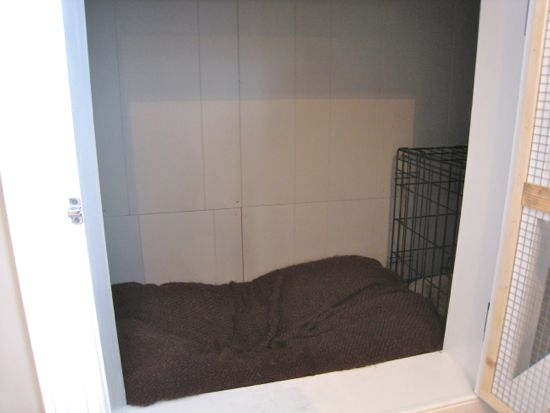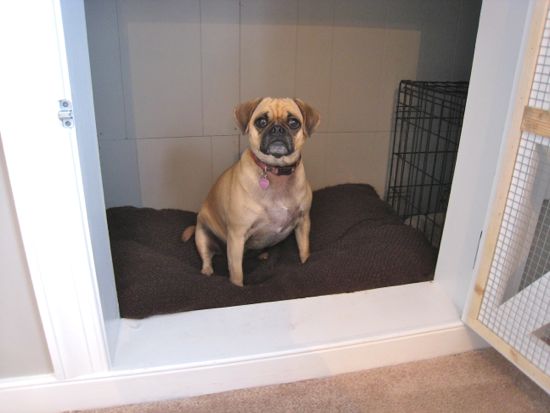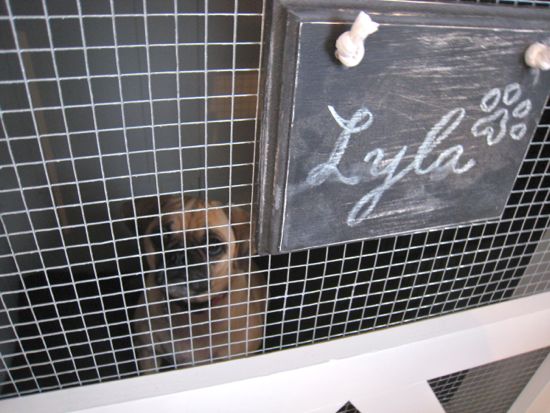 Any other creative ideas of how to use a space like this?
Comments
There are no comments on this entry.
Trackbacks
There are no trackbacks on this entry.