Knob Satisfaction
You could say I have a knob obsession. I've always loved knobs. I remember my mom and I sponge-painting a dresser for my room when I was a kid and picking out glass knob handles from Home Depot.
I am particularly obsessed with Anthropologie knobs. They're like the mascara to a set of tired cabinet doors. And our bathroom cabinet doors were still looking a little tired, even after we repainted them gray.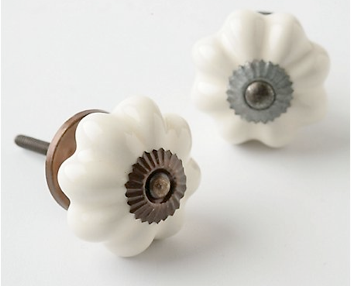 I saw these knobs online at Anthropologie (pictured above) and thought they would be perfect to replace the existing silver knobs (nice, but a little lackluster).
For $8 a piece, I knew my hubs wouldn't be real excited about spending $16 on two knobs when he could buy "8 knobs for that price at Home Depot." The practicality of his brain, I tell ya.
And the great thing about living in Richmond, we also have a Hobby Lobby that sells many of the same knobs and hardware as Anthropologie.
I kid you not, the exact same hardware.
So I found these pulls pictured above in at Hobby Lobby for $3.99 per knob. And, the day I went in, Hobby Lobby was having a 50% sale on all of their knobs and wall accessories, so I scored two knobs for the price of one.
My final receipt rang up to $4.12, a quarter of the price that I would have paid at Anthropologie. No arguments from Tommy there. It was well worth the 20 minute drive to Short Pump.
Well that, and I went to Trader Joe's.
Here they are – the before and after with the new "Anthropologie" knobs: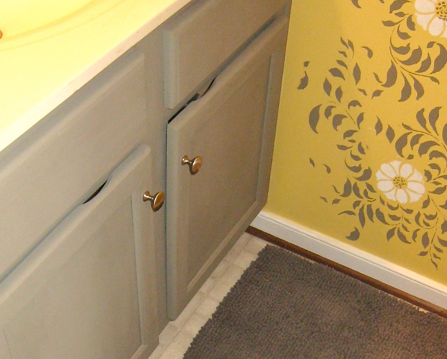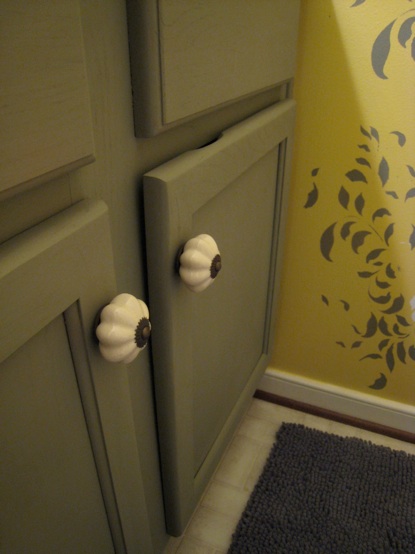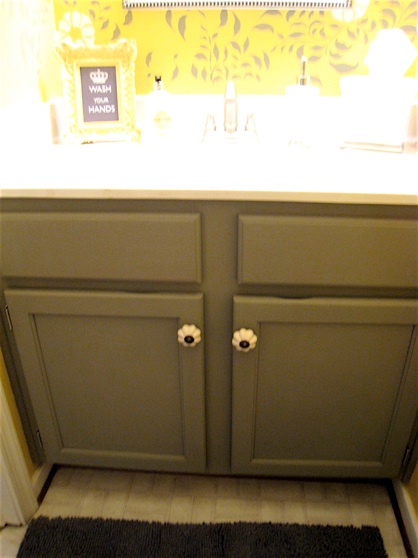 Comments
There are no comments on this entry.
Trackbacks
There are no trackbacks on this entry.