Another Office Chair Refinished
If wasn't too long after my office chair was painted that Ellie was pleading for us to find one for her side. We did a little searching and I was extremely surprised by what she picked out. I took the lime green seat cushion off too soon but here she is in all her beauty;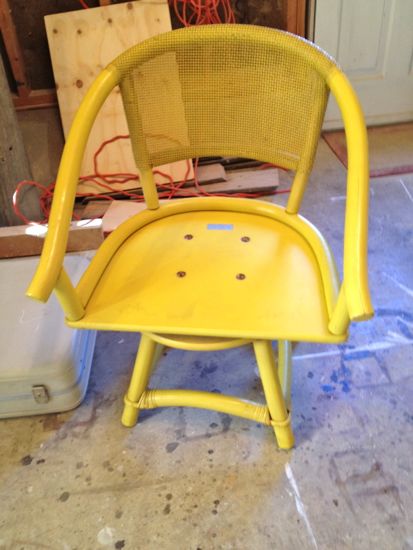 We took a risk buying this chair because it looked really short. Sure enough, it was. I ended up deciding to just build a new base to the height that we wanted. It has a pretty sweet auto-straighten lazy susan on it, so I disassembled it just below that point. I just put together some simple 2×2″ scraps and attached them to a piece of plywood.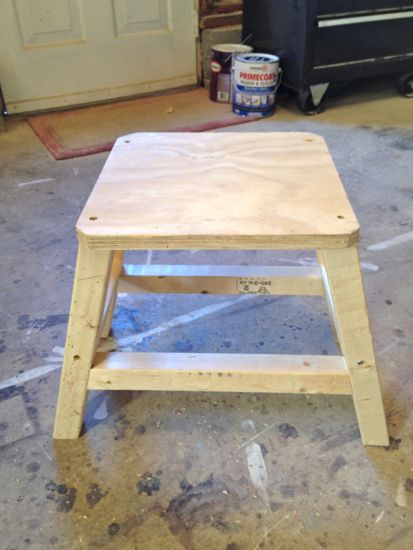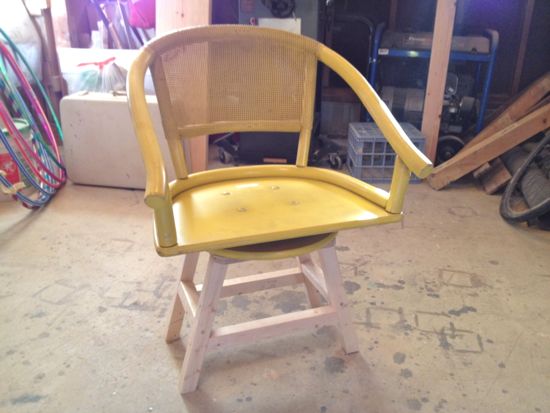 I primed it, painted it, and applied two coats of General Arm-R-Seal on it. Ellie sewed to matching seat cushions for her chair and for mine.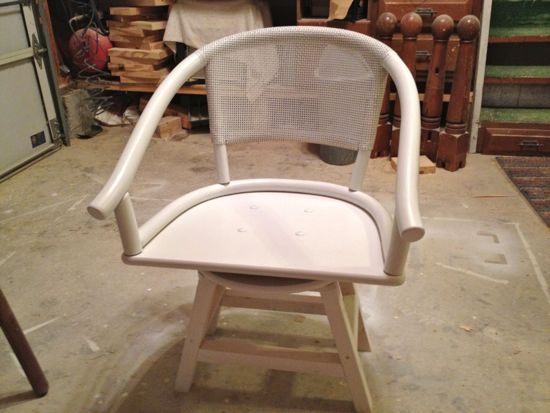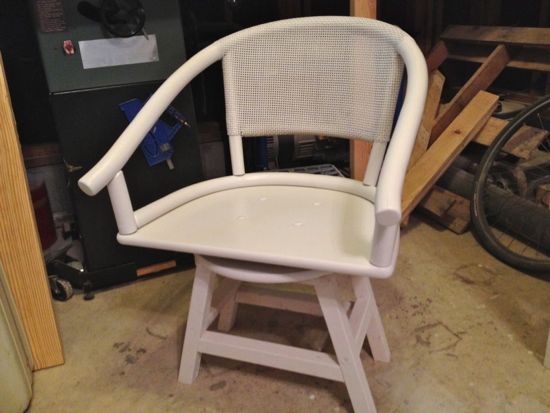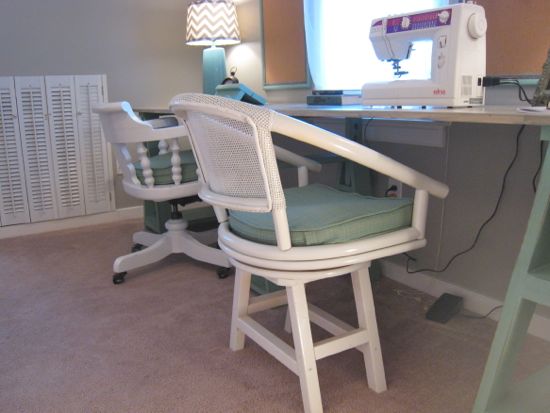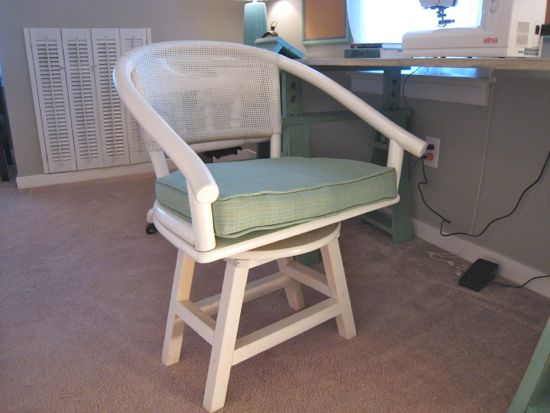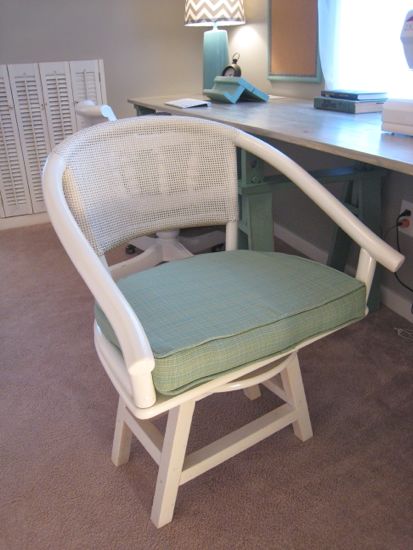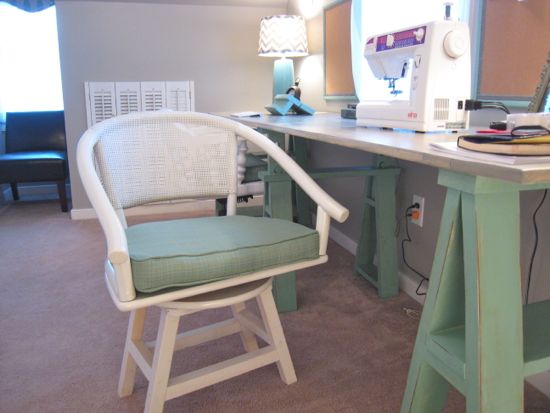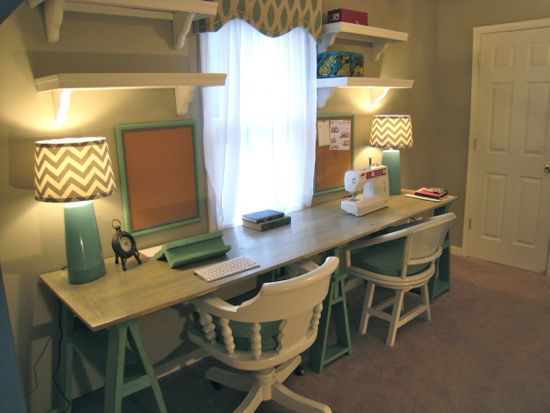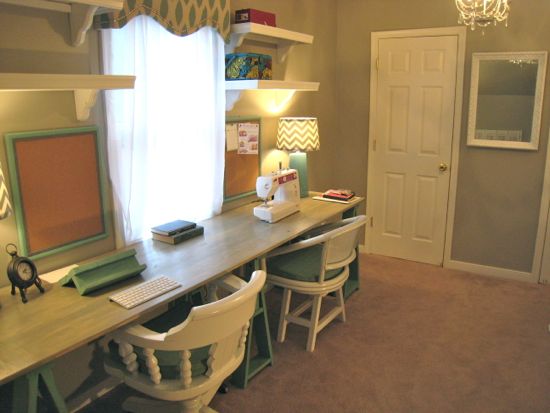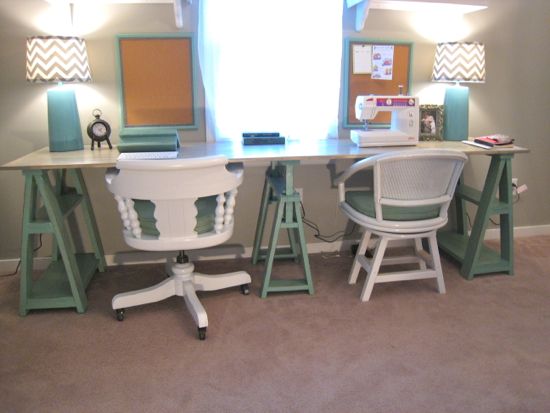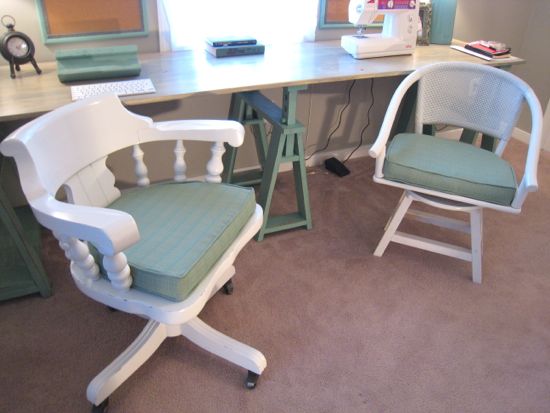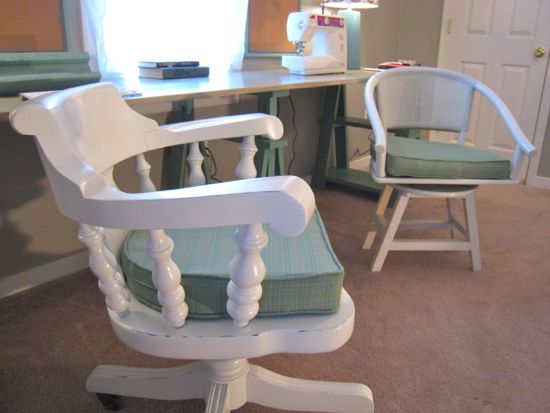 Send us some love.
Comments
There are no comments on this entry.
Trackbacks
There are no trackbacks on this entry.