Office Chair Refinished
Thanks for your help in making the decision for us to refinish the thrift store chair that I bought. It was a unanimous vote to paint the chair white and maybe add a cushion to it. It was a pretty simple process.
I sanded down the whole chair to rough it up enough to allow the paint to stick. It was fairly simple to detach the top part of the chair from the bottom, so I went ahead and did that. Upon disassembly, I learned that the chair was made by Ethan Allen….their current model of a similar chair sells for $449!!!….I got ours for $30.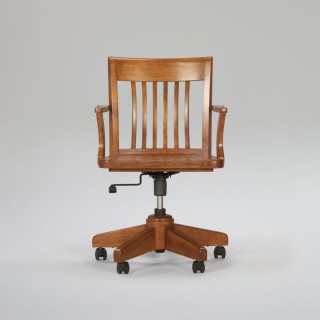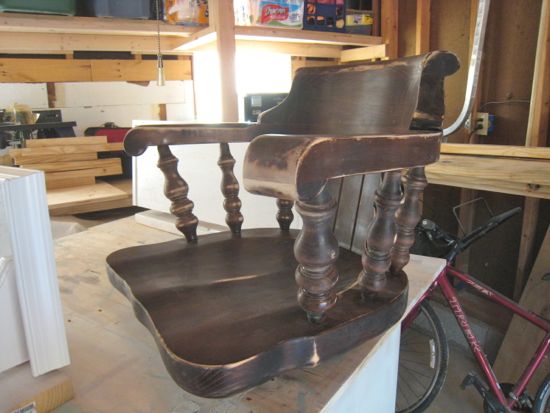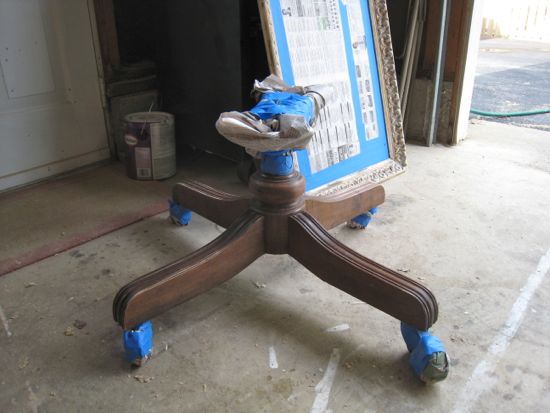 This was the second project that I used my HVLP sprayer on, so I needed to tape off the wheels and other metal components on the bottom portion. I painted it with an oil-based white semi-gloss. Since it was oil-based, I needed to wait an entire day before applying the second coat….I also sanded in between coats. I did a little bit of minimal distressing and then added one coat of General Arm-n-Seal urethane top coat.
For an old thrift store chair, I'm pretty pleased with how it turned out. What do you think?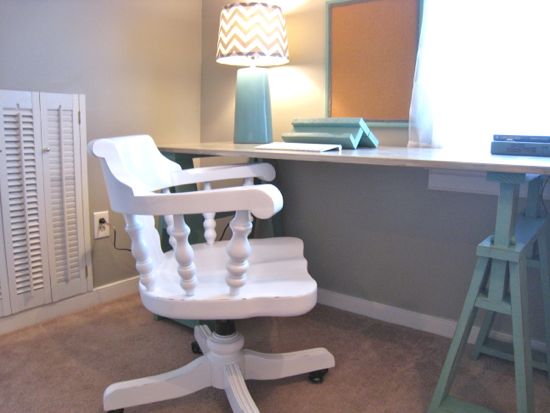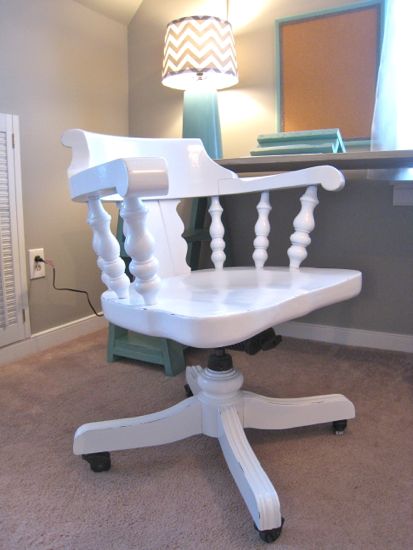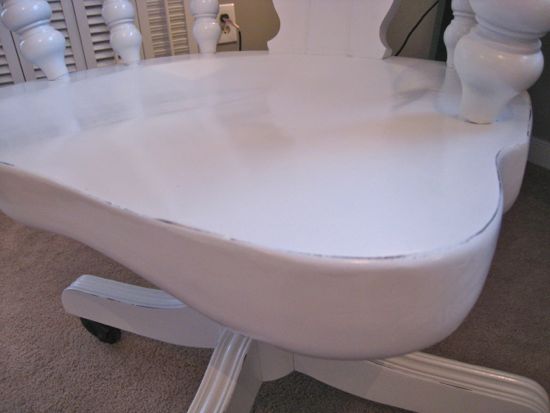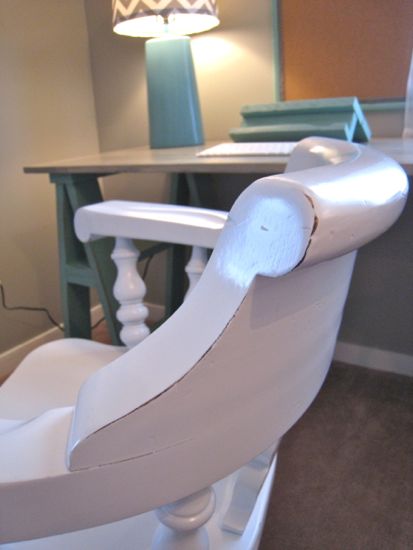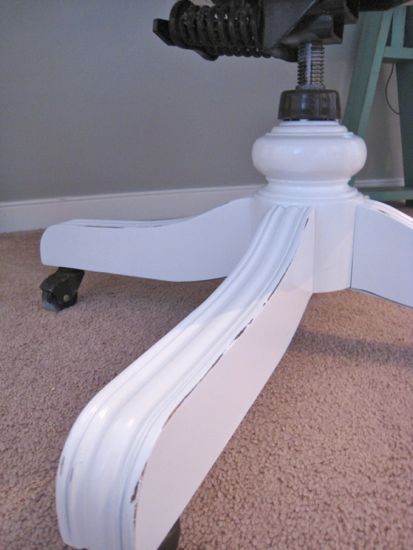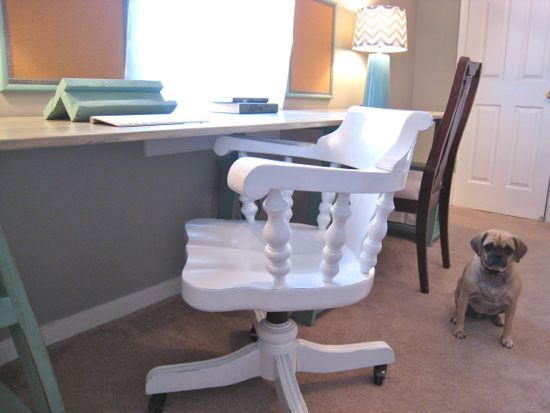 Comments
There are no comments on this entry.
Trackbacks
There are no trackbacks on this entry.