DIY Ballard Inspired Shelves
Our walls were in need of a little something something. Ellie really wanted some additional shelving for storage/organization. If I were to put up shelves, I wanted some symmetry….which meant we would need 4 shelves total to accomplish both of our goals. Call me Mr. Cheap-o, but I wasn't comfortable with spending $50-$100 on shelves that I could build with things laying around my garage. So I decided to build my own with what I had.
I came across a couple of great tutorials on creating Ballard Design replicas using corbels and door casing. I really like "The House of Smiths," best so I tried to copy that as best as I could. The only problem was, I didn't want to buy 8 corbels…so I decided to build my own. I had a ton of scrap 2×8″s, 2×10″s, and 2×12″s from previous table builds. My smallest piece was 7.25″, so I cut them all down to 7.25″x7.25″ squares. I then measured in an inche from the diagonal ends and drew a line. I then free-handed a little scalloped end and used my jigsaw to cut it out. I used the first piece as a template for all the other pieces.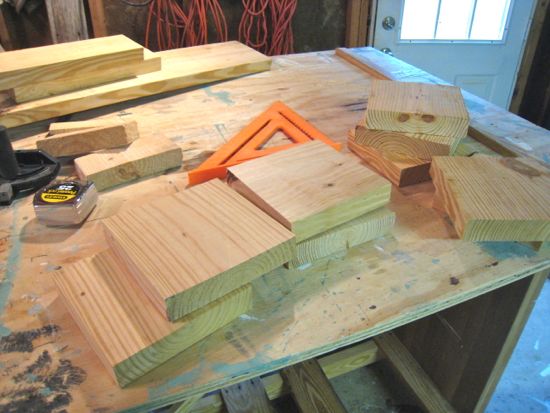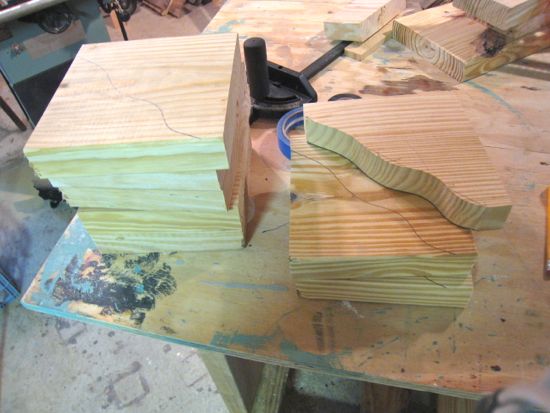 Once cut, I used my router to add a decorative edge. I sandeded them down and put them to the side.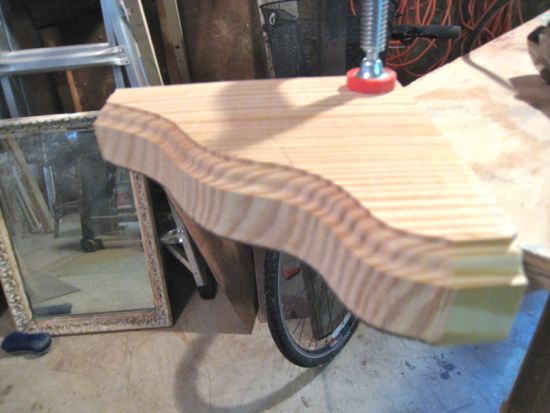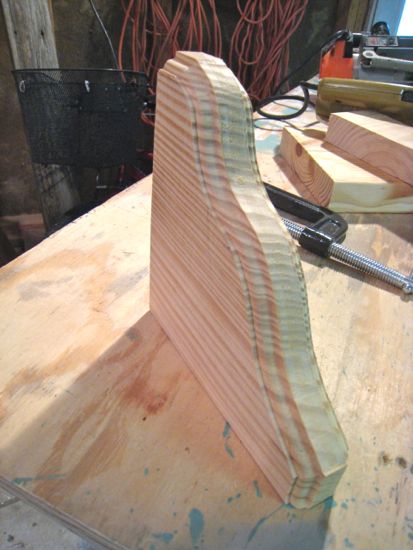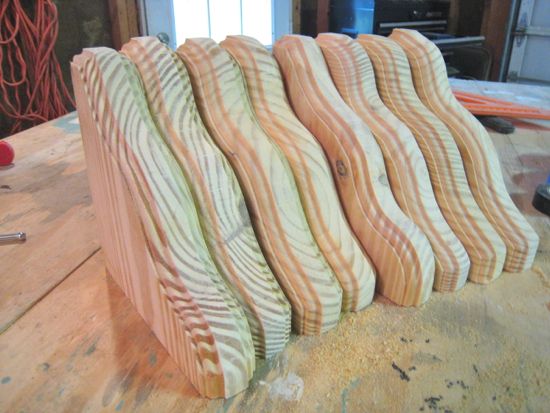 I had some scrap plywood that I used for the actual shelves. I cut two pieces at 12″ x 30″ and two pieces at 10″ x 30″. The plywood was a little thin, so I put a little 1×1″ frame around it to give it strength as well as add additional points of contact for me to nail the door casing into.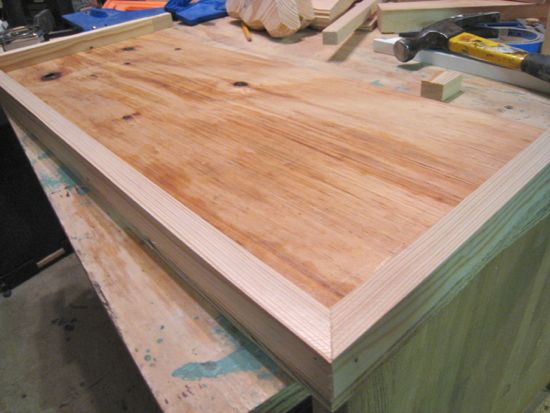 I was real close to making my own molding but ended up buying 3″ door casing. I think I spent $12 for it all. I mitered my corners and glued/mailed them into place.
I then nailed and screwed the shelf into the corbels.
I filled my holes, let dry, and then sanded everything down.
This was my first little project that I attempted to use my new HVLP sprayer on ($10 from Harbor Freight). I started using latex paint but I had to thin it so much it was just like spraying white water. The next day, I tried using oil-based paint and was a little more pleased with coverage. I think it was just a rookie mistake…and will be going back to latex paint in the future….just need to figure out the right consistency of the paint. More on that in future posts.
Definitely would have been easier to just buy some….or at least buy some premade shelves and just add the casing…..but anyways, here's how they turned out.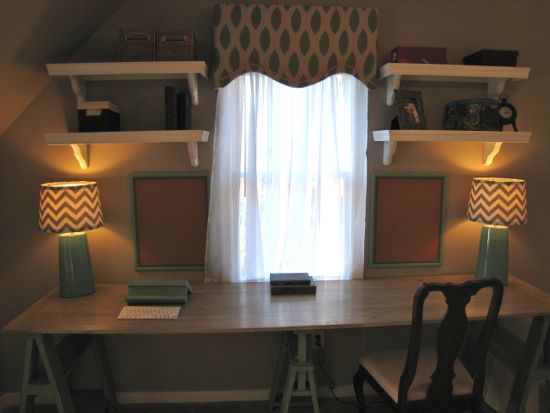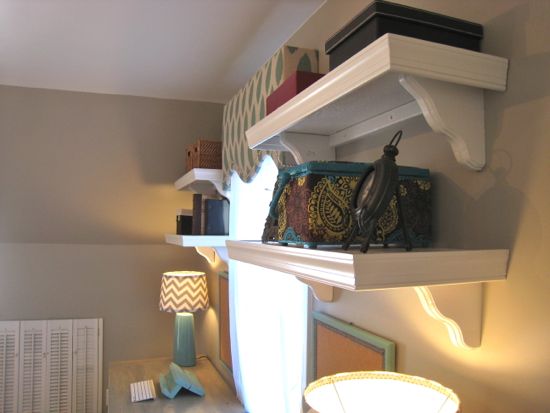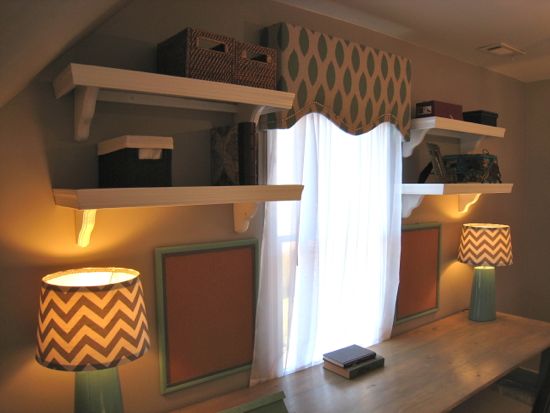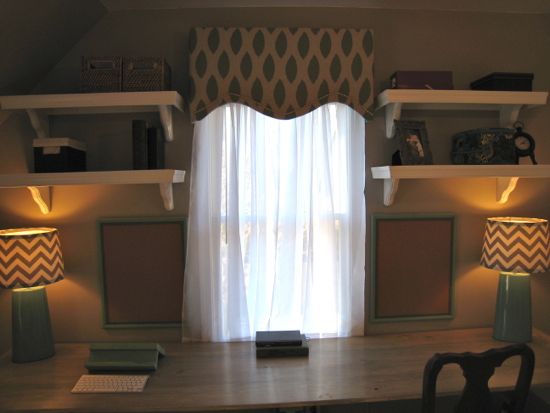 Comments
There are no comments on this entry.
Trackbacks
There are no trackbacks on this entry.