Sawhorse: Paint and Distress
The inspirational picture of our double work station was this fun teal/distressed look. We decided to simply copy that as best as we could. Once the desk was constructed, details can be found here, it was time to begin to finish it.
I sought guidance and direction from my lovely wife, Ellie, for picking out the color. We bought a little pint size container. I painted the whole thing with one good coat of paint.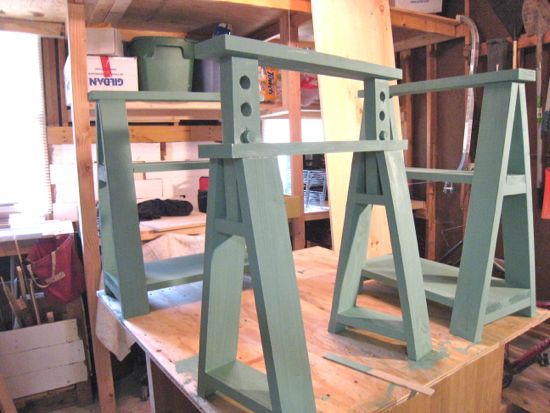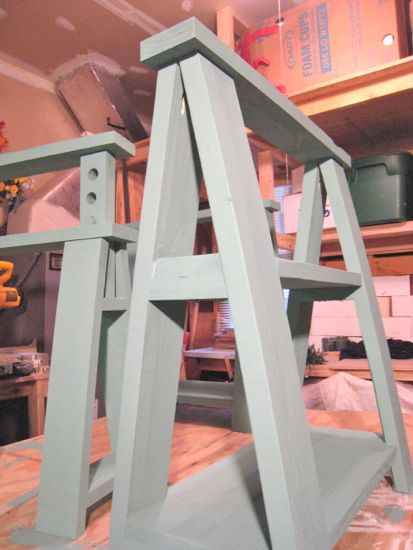 I then took my orbital sander with 220 grit sandpaper and smoothed out the paint and sanded/distressed the edges. Where the exposed wood showed, I used a new technique that I learned from House of Smiths, she has some awesome ideas/inspiration….you should check her out. She uses these little scrapbook ink pads called "Distress Ink," by Tim Holtz. All you do is take the ink pad, run it along the edges, and then wipe/rub. Simple.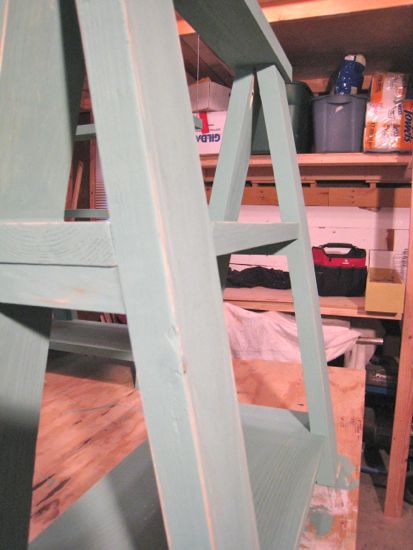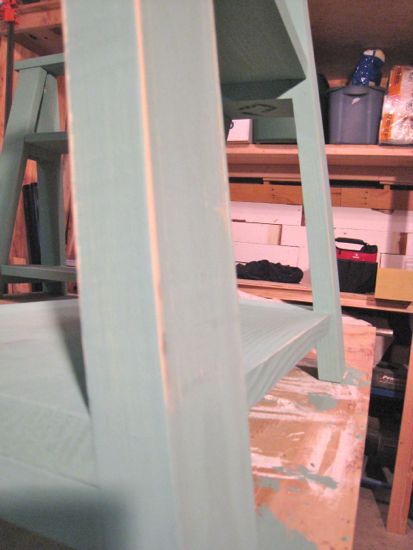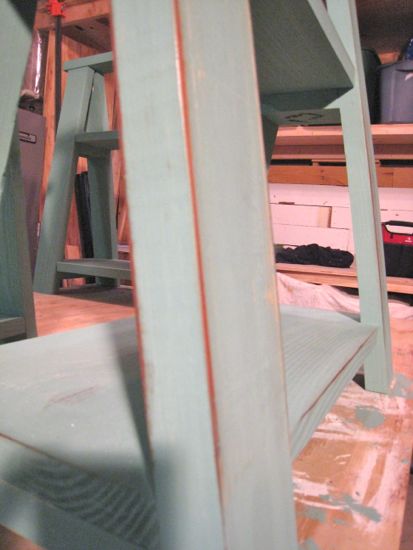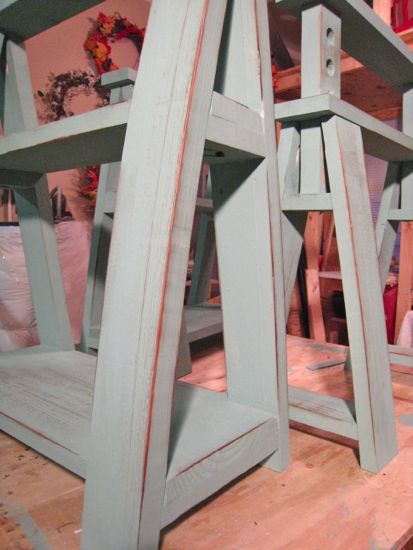 Before putting it together in our home office, I put two coats of Semi-Gloss poly on it to seal the paint/distressing. In case you haven't seen the finished product already….here's how it turned out;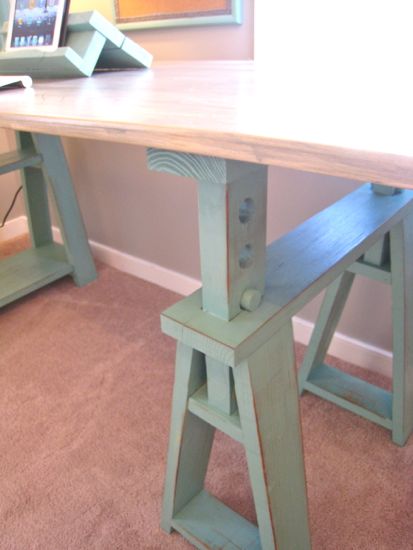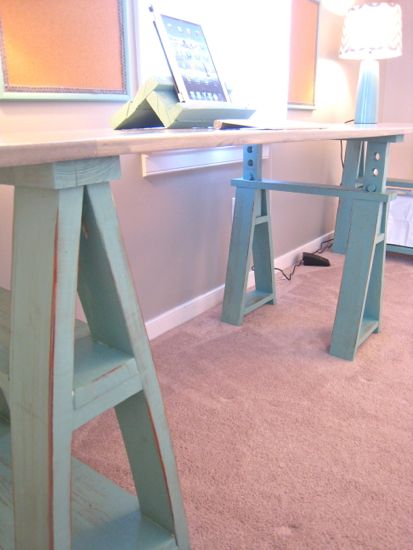 So…..new little technique for me that was super simple….hope it helps you.
Comments
There are no comments on this entry.
Trackbacks
There are no trackbacks on this entry.