Two For One: Pallet Box End Table
For a Christmas present, a friend of mine asked me to help him build a pallet box end table for his wife. I was excited to help him out and appreciated his thoughtfulness for a really fun gift for his spouse.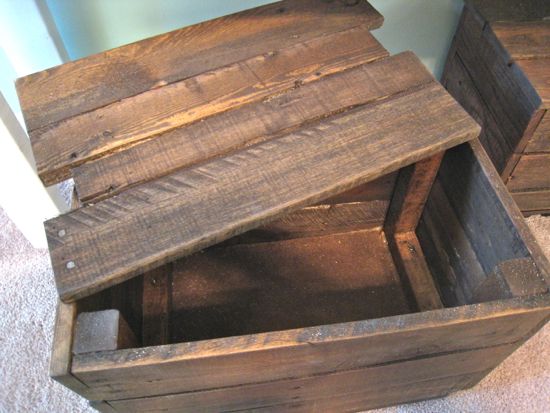 We decided to pull a little bit of a shortcut and use one of the boxes that I had already made and build it in such a way that made it appear to be two boxes stacked ontop of one another. We added some taller 2×2″s to add the height that we needed. We also added some spacer pieces so that it wouldn't be too small and also so it wouldn't be the exact same size as the one below. We used thin pieces of wood along the bottom and then regular sized pallet planks for the rest. We adjusted the fitment of the lid, sanded everything, and stained to match.
Voila. A pallet box end table that has the storage of one big box but appears to be two boxes stacked on top of one another.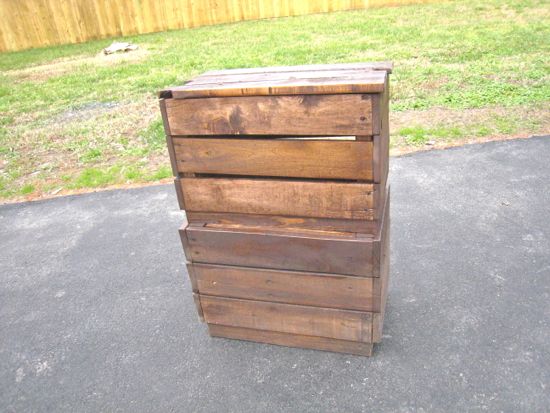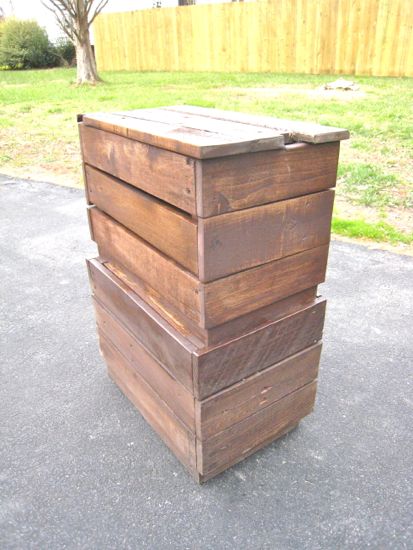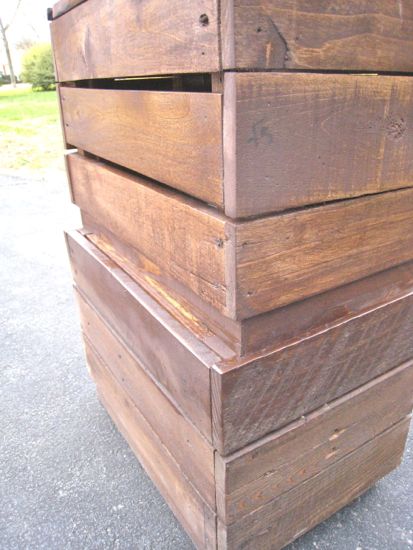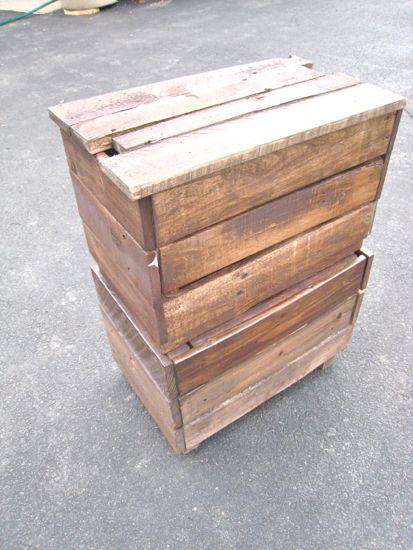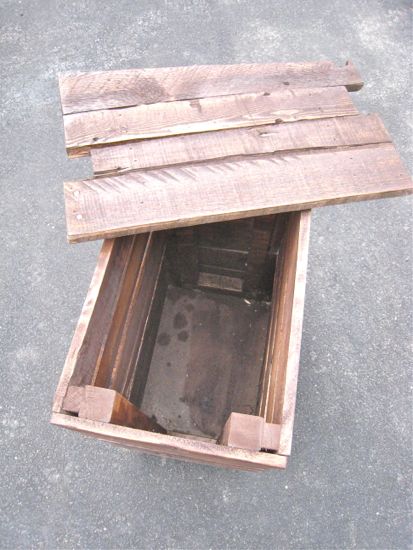 Comments
There are no comments on this entry.
Trackbacks
There are no trackbacks on this entry.