Quick and Easy Garage Organization
So…..not the most exciting post, but maybe it will give you some ideas or at least some inspiration to think through how you might be able to re-use household items.
Rather than recycling our old Trader Joe's Coffee Cans, I've been saving them out in my garage for quite a while. I wasn't sure what I was going to use them for but knew that they could be repurposed in some way. I also had an old drawer from a cabinet that I dismantled.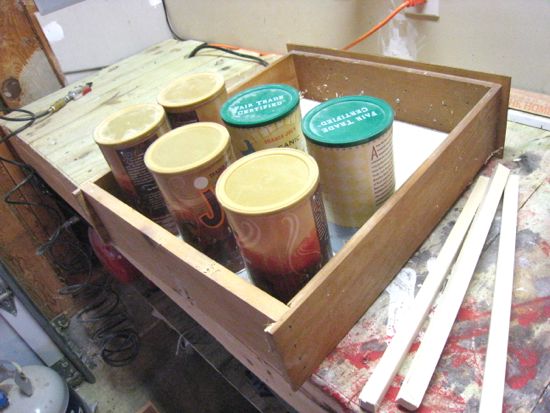 My plan was to create a miniature wine rack made out of the drawer and some scrap wood and then mount it on the wall. I cut three pieces of scrap to the width of the drawer, laid out my coffee cans, and then glued, clamped, and nailed the first piece into place.
I then did the next two pieces the same way.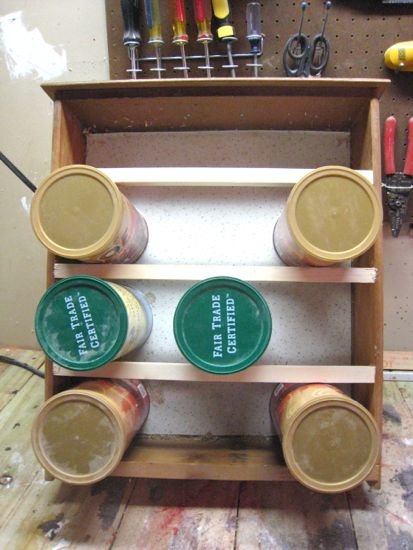 I then cut some inside pieces to length and nailed those into place.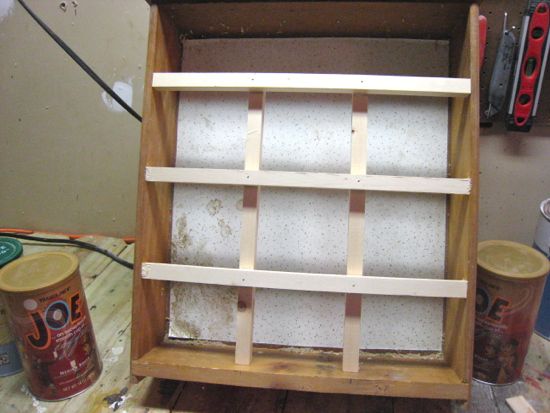 The last thing I did was take an old fence picket and nail it into the top to form a small shelf for misc. things around the garage.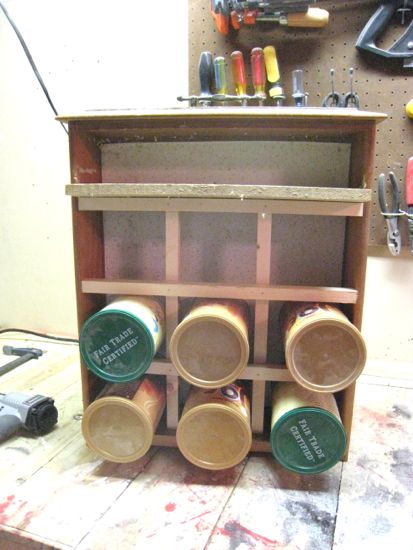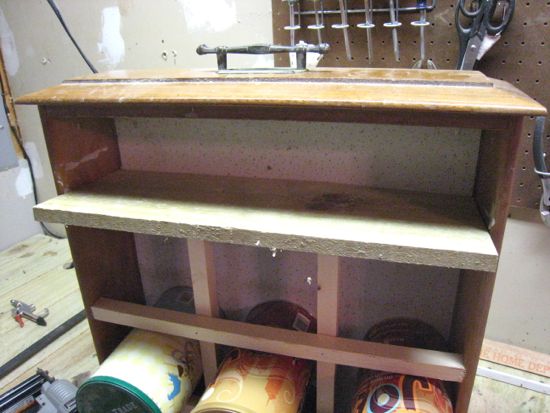 To mount it onto the wall, I screwed a scrap piece of wood onto to the wall and into a stud to create a ledge for the drawer face to sit on. I did the same thing with a slightly thicker piece of wood for the bottom to rest on so that the drawer sits slightly angled back onto the wall. I placed the drawer onto those pieces of wood and then put a couple screws into it to hold it in place. Here's how it turned out;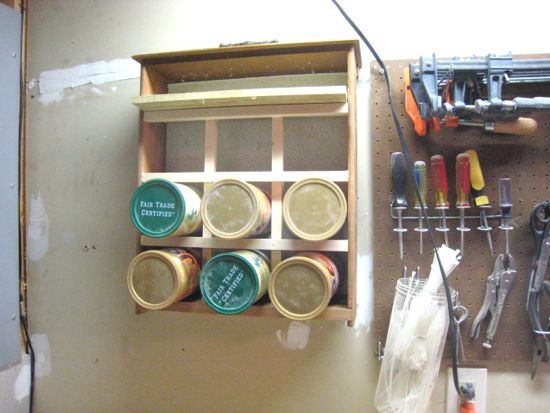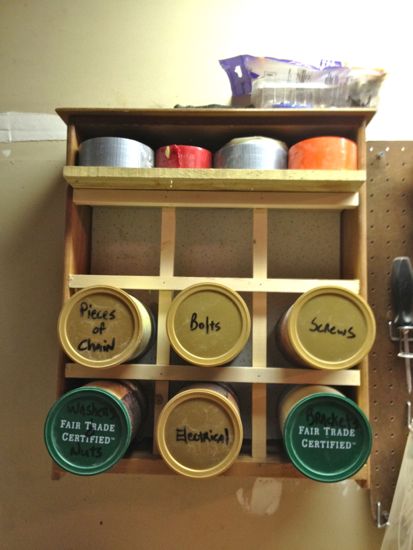 It took about 15 minutes to whip this together. Whatcha think? Do you have any other creative ideas of how to repurpose some old coffee cans like these? Any other ways of re-using an old drawer?
Comments
There are no comments on this entry.
Trackbacks
There are no trackbacks on this entry.