32.5″ Wide Custom Window Cornices for Sale – $50 each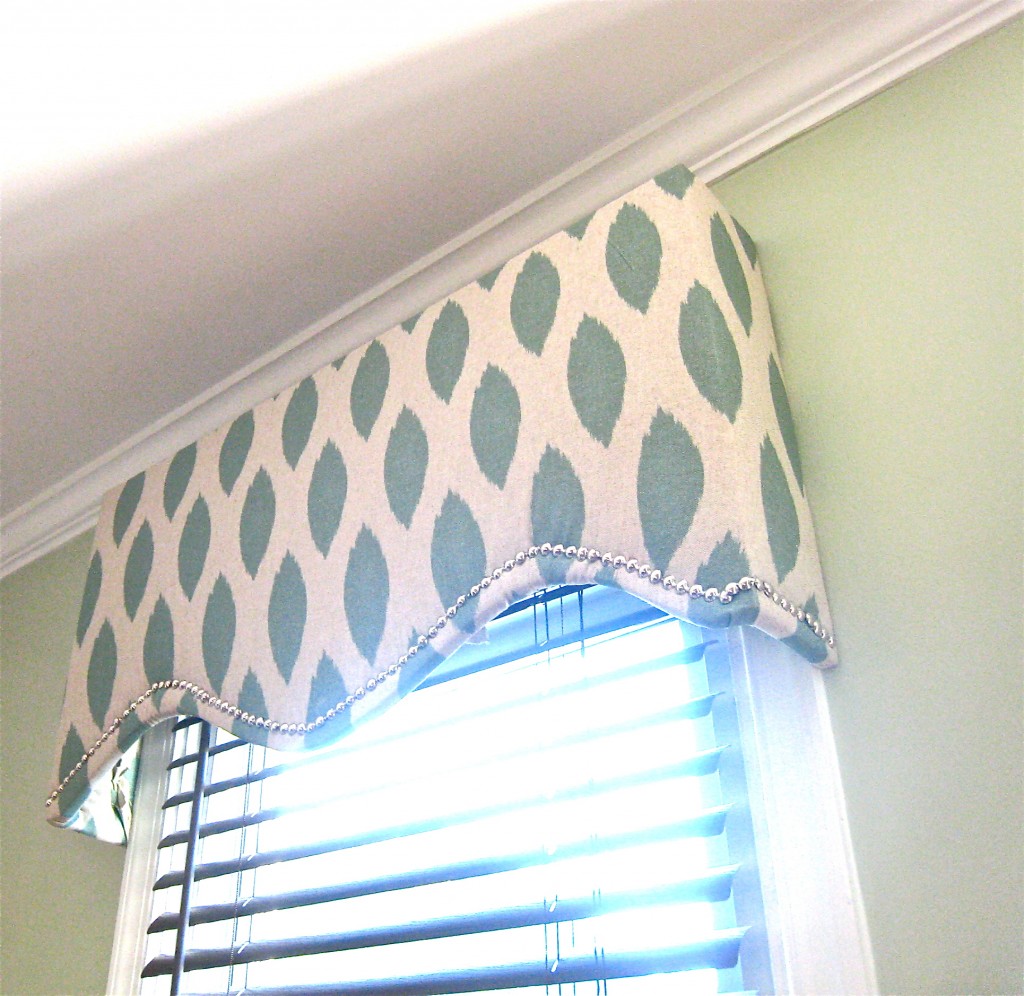 If you live in the Greater Richmond area, Virginia Beach, or Charlottesville, I am selling the window cornices that I made for our family room in September.
They are upholstered by hand with a beautiful teal and off white fabric that I purchased locally at U-Fab and they're finished with nailhead trim.
The finished width is 32.5 inches wide. They are 5 inches deep (sitting off the wall) and 15 inches high.
I am selling the set of two for $100. I am also willing to break the set and sell them individually for $50 a piece.
Shoot me an email at elliesibiga@gmail.com if you are interested. Here are a few more photos: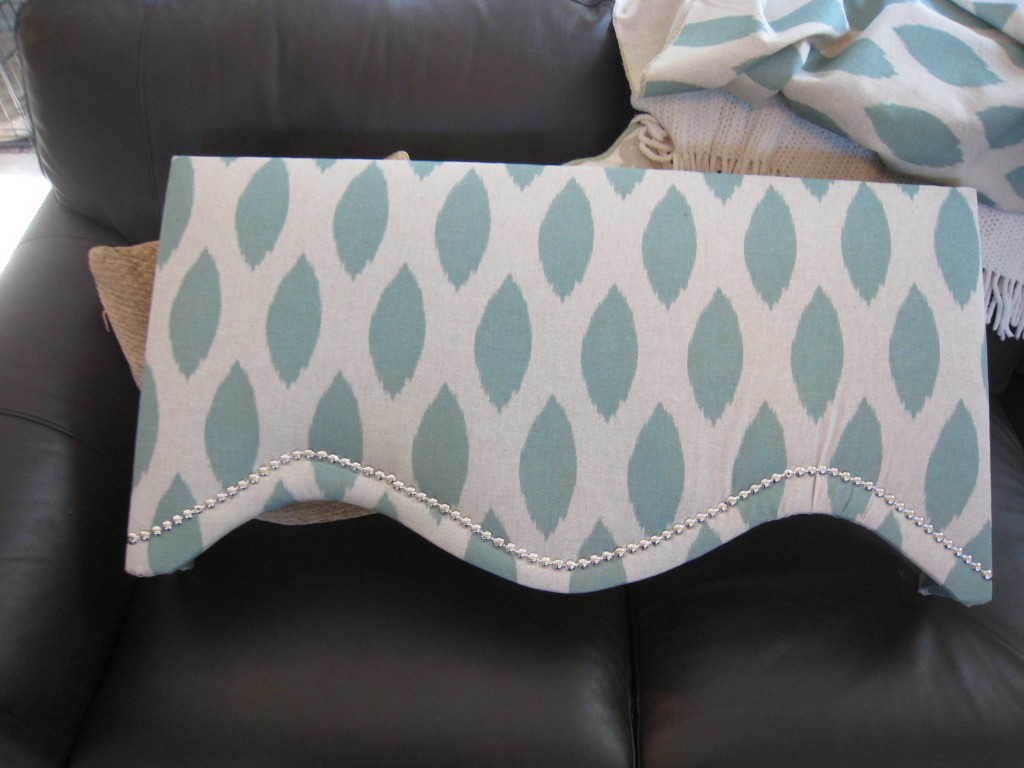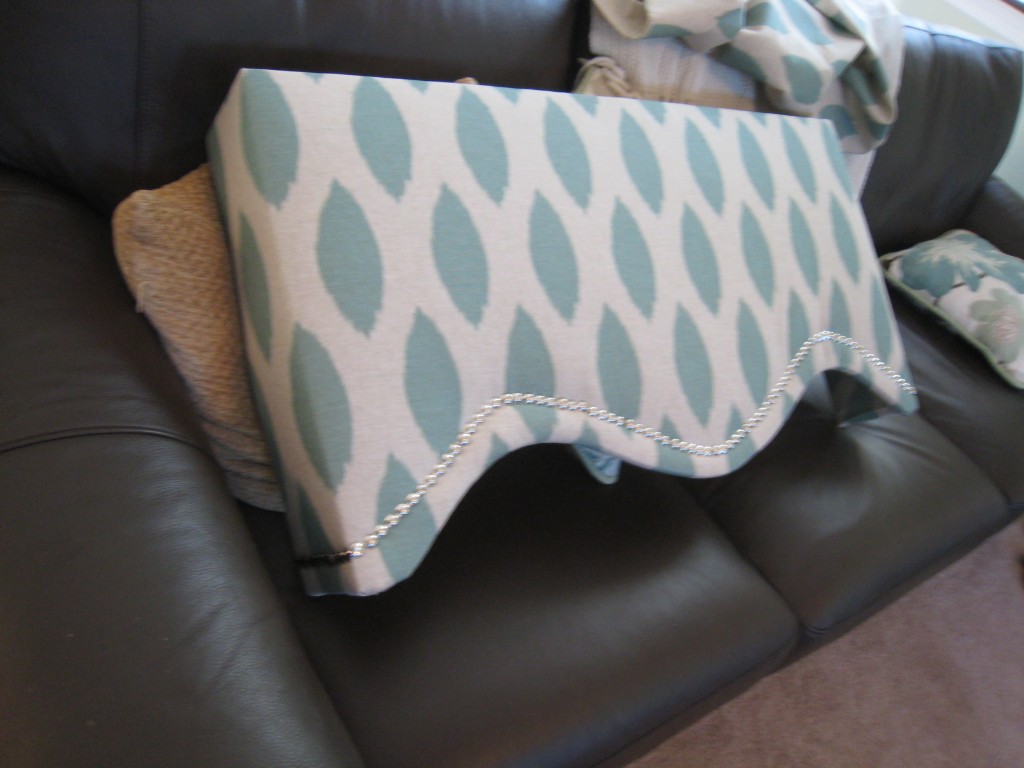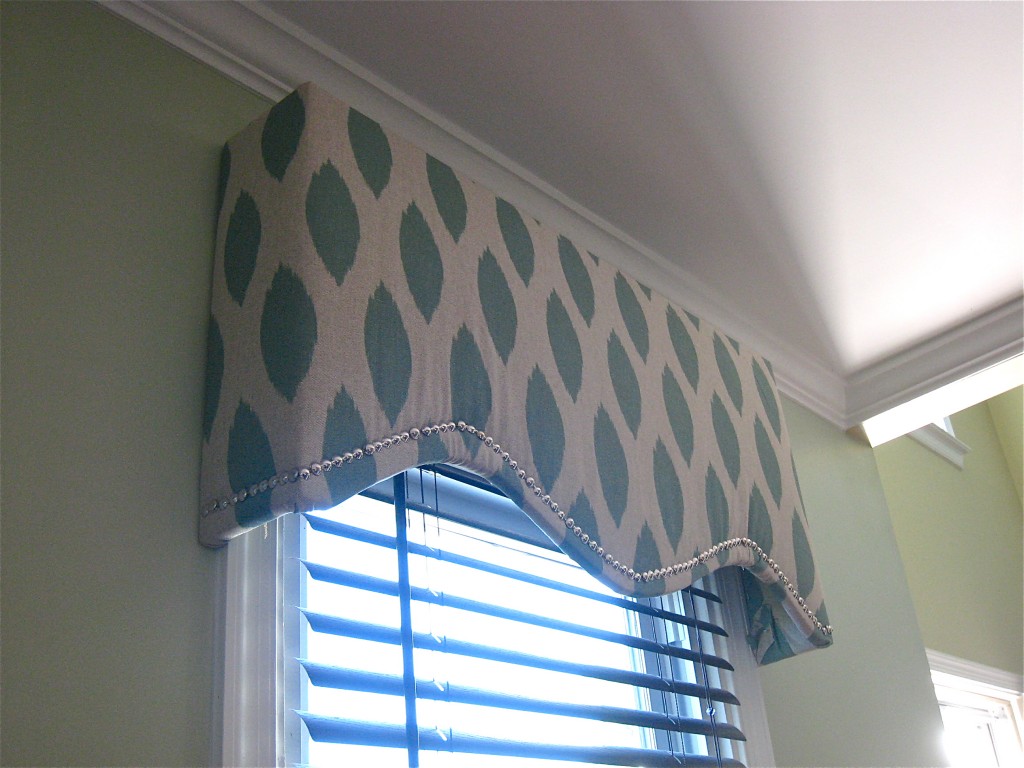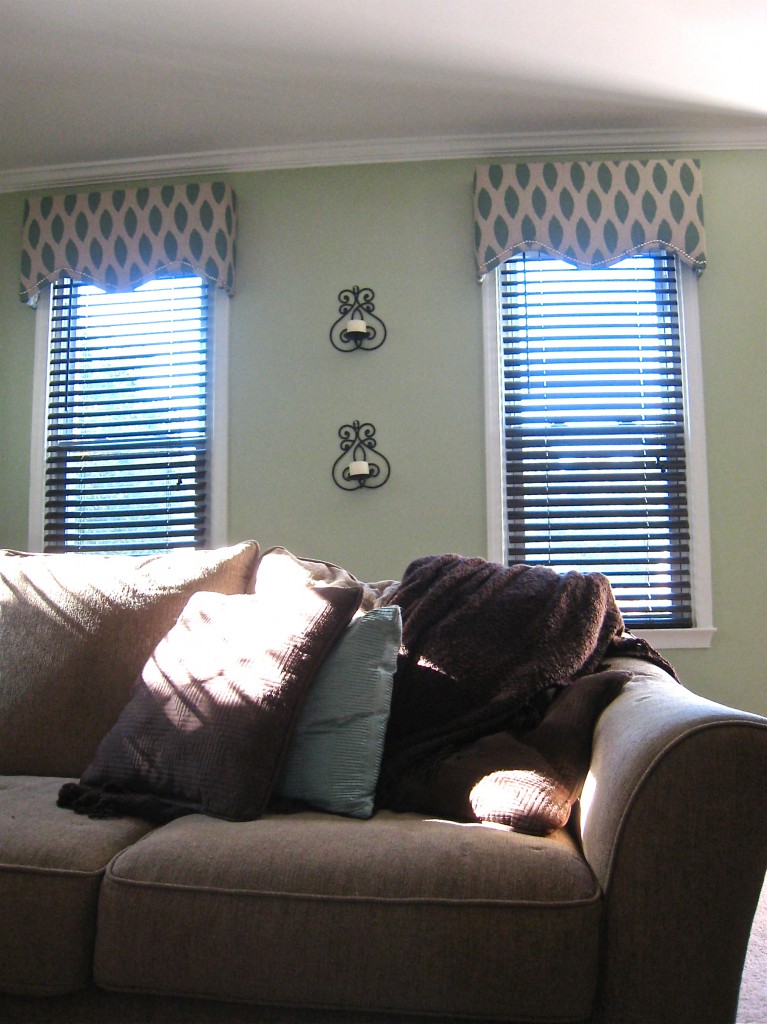 Comments
There are no comments on this entry.
Trackbacks
There are no trackbacks on this entry.