The 2012 Project List
With 2012 right around the corner, we're already building our list of house projects for next year. We like to plan projects for January, February, and March especially since the cold winter months are when we seem to get the most done.
Here goes the project list, in no particular order:
1) Install "Arctic Ice" back splash from Home Depot in the Kitchen. Should look something like this: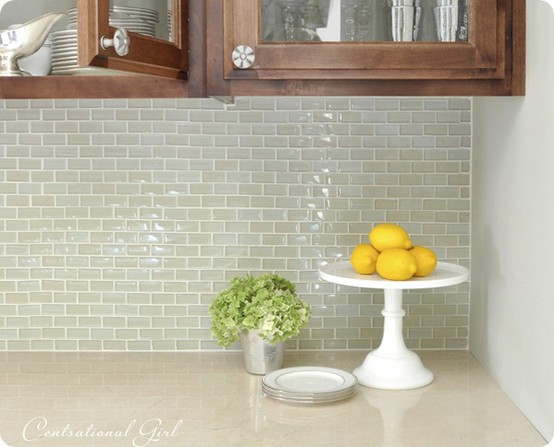 2) Lay and stain hardwood floors in the kitchen and family room to match our existing hardwood in the dining room and foyer. Labor intensive and challenging, but if we do everything ourselves, we can save $3 – $4,000.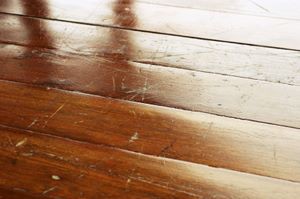 3) Turn our fourth bedroom into an office. It's currently empty, but we can't wait to build dual work stations and shelves. Inspiration found here: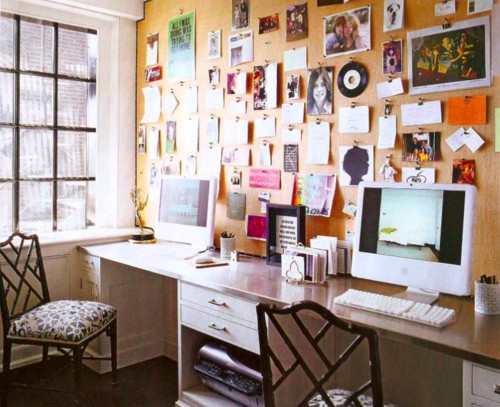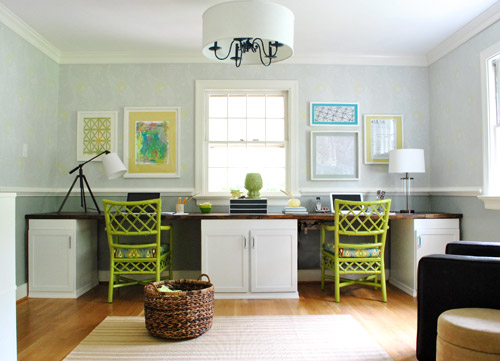 4) Hang some "ceiling medallion" wall art along the staircase in the foyer. Inspiration found here: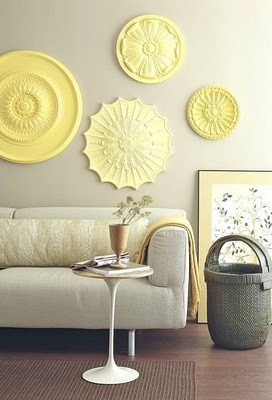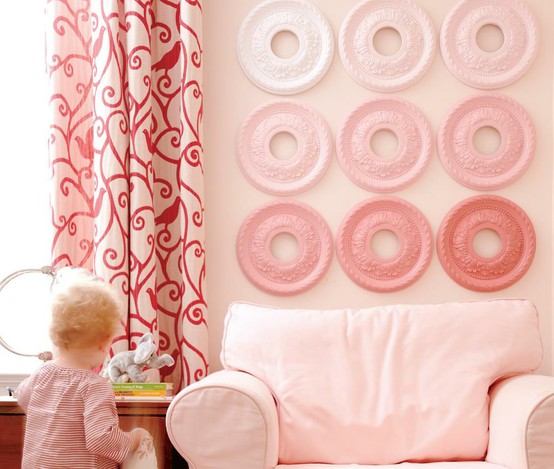 5) Remove the silver nailhead trim from the window cornices in the family room and spray "antique bronze" then re-apply. (Long story short, we're still not 100% sold on those window cornices). Swap out brown Venetian blinds for white or sheers.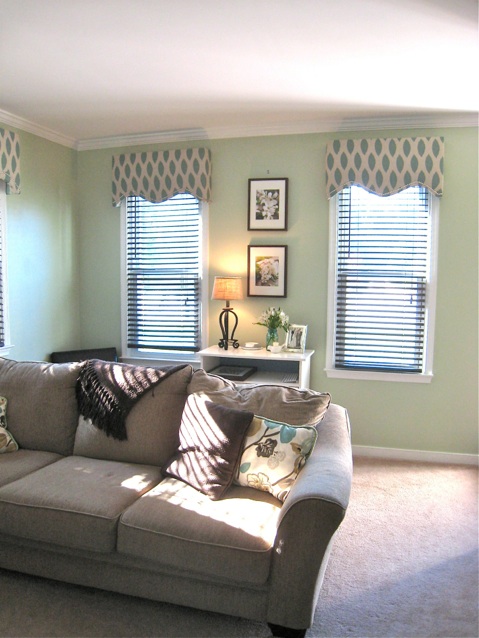 6) Stain and seal Tommy's backyard fence.
7) Sew some new 20″ back pillows for the window bench and for the living room couches; re-sew the existing window cushions with new foam.
8) Build a shed for Tommy: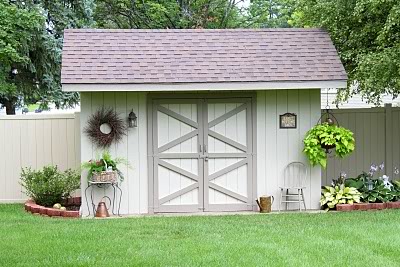 What are some of the projects on your list for 2012?
Comments
There are no comments on this entry.
Trackbacks
There are no trackbacks on this entry.