Window Cornices, Take Two
New Year's Resolution: blog more. We've been MIA, but we haven't been lacking in projects.
Last weekend, Tommy built a BEAUTIFUL table for a friend, while I made these window cornices for another friend.
Our friend picked out the fabric – it was actually existing window panels that she bought at a local department store for about $8 a pop. The beading I found at U-Fab here in Richmond.
What do you think?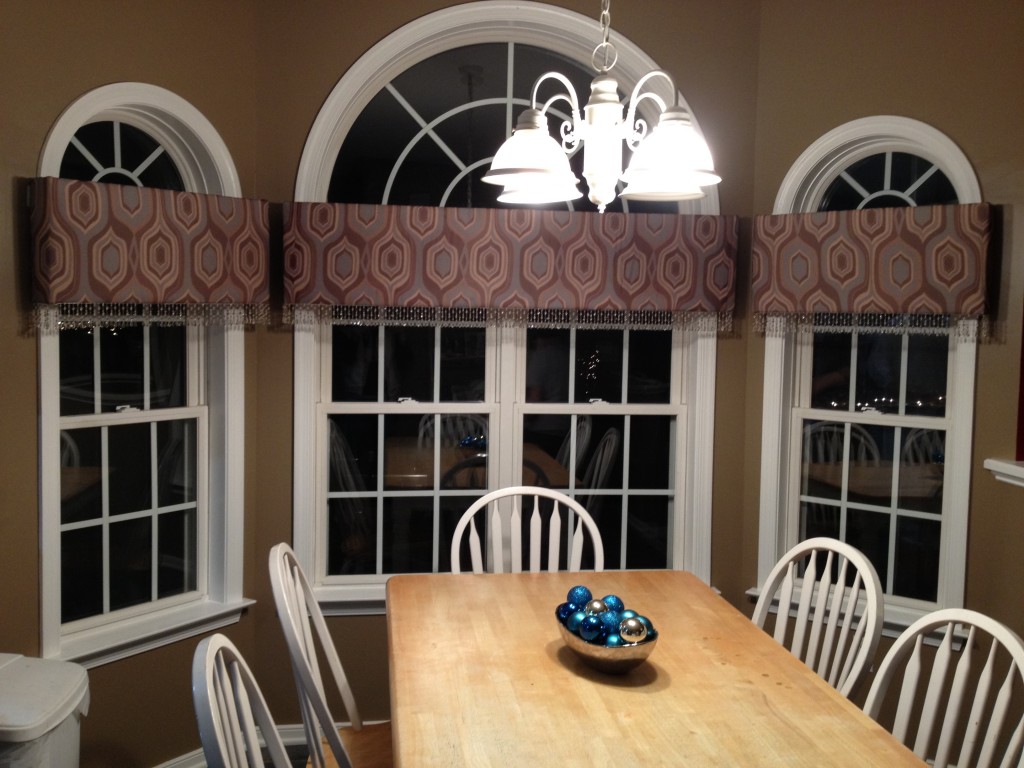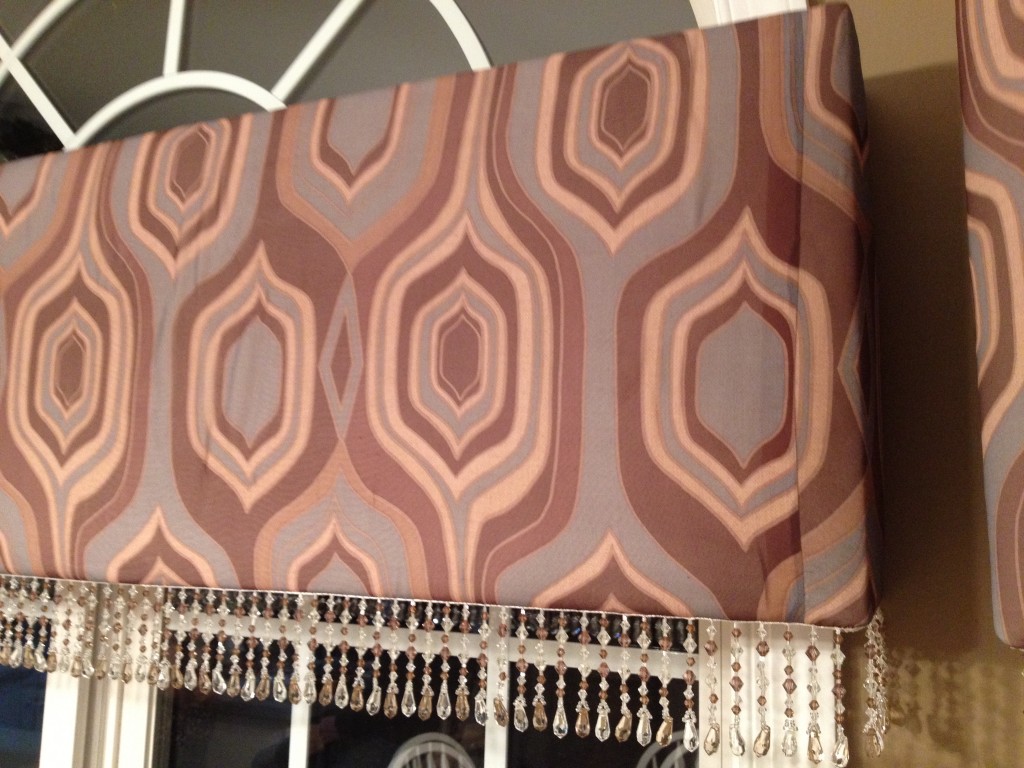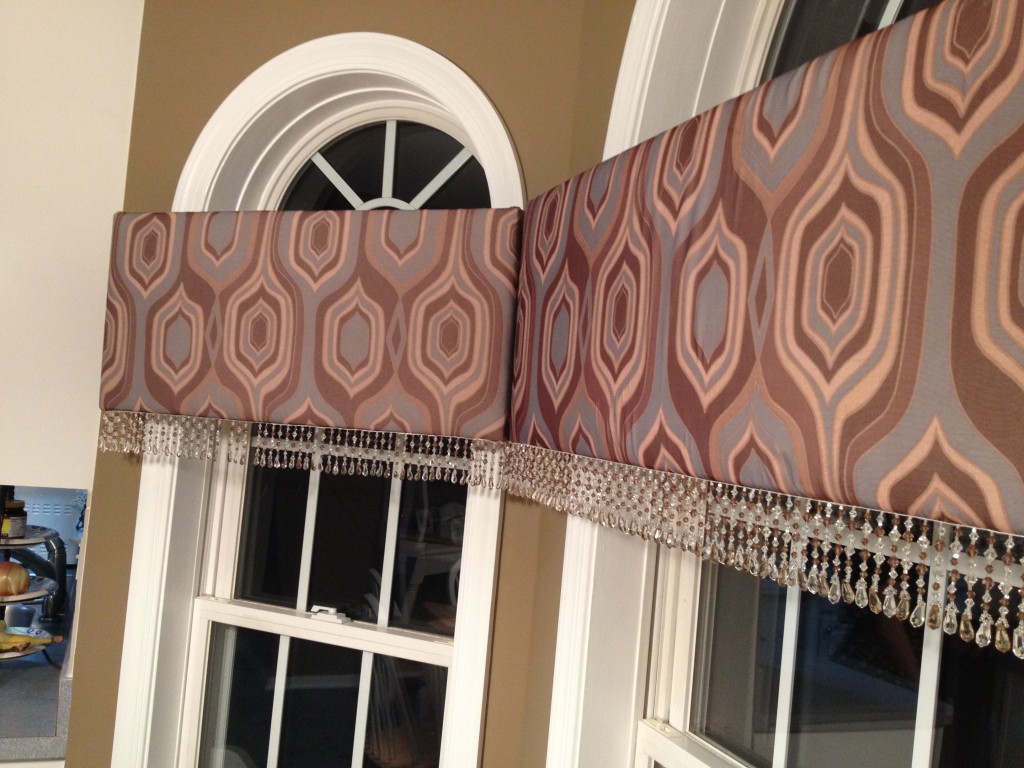 Comments
There are no comments on this entry.
Trackbacks
There are no trackbacks on this entry.