Room Re-Design: Dining Room to Home Office
A few months ago, our sweet friends Ashley and Casey asked if I would consider helping them turn their current dining room into a home office. They felt like their dining room wasn't getting much use, and would function better as personal work space.
I was thrilled that they asked me to help them re-think their space, since they both have a great sense of design and aesthetics already. They were such a treat to work with.
After some intial conversations around what Casey and Ashley wanted to accomplish with this room, we also decided to re-design it so that the home office could function as an additional guest room when out-of-town family came to stay.
The goals of this re-design were:
To create organized craft and project storage for Ashley.
To set-up a work station for both Casey and Ashley.
To create a room where the two could "retreat" and relax, sans children.
To create an additional room with privacy and sleeping options for their guests.
To match the current style/decor of their house for transition and design flow.
The wall color is "Morning Dove" by Martha Stewart, which can be found at Home Depot.
The desks, craft hutch/wardrobe and desk chairs were purchased at Home Decorators.
The brown rug is from Pottery Barn.
Since Ashley has beautiful taste herself, she picked out the twin sleeper sofa from Bassett Furniture.
The frame gallery is a combination of the burlap-matted frame collection from Pottery Barn, and miscellaneous frames found at HomeGoods.
I made the coral throw pillows and window cornices myself with some great discounted fabric from U-Fab.
The four by six foot chalkboard was purchased at a great discount from a friend, and Tommy framed it in with window trim/molding.
Here are the before and afters….Thanks, Casey and Ashley for the opportunity!
[nggallery id=5]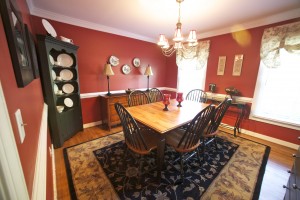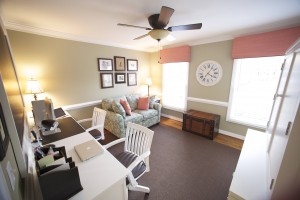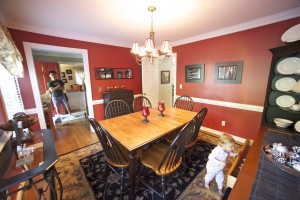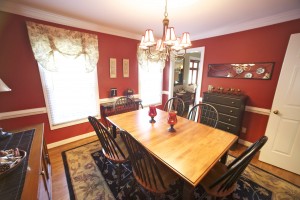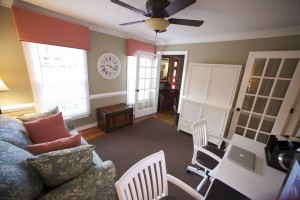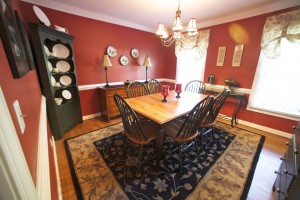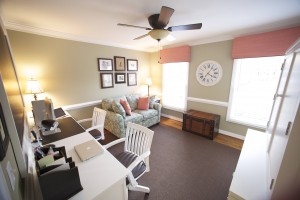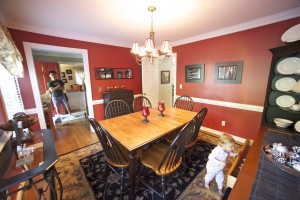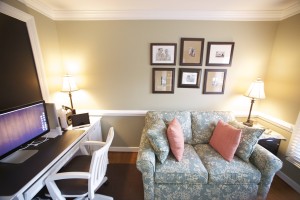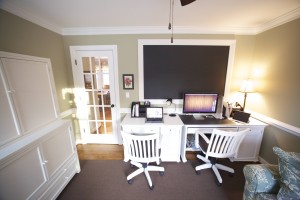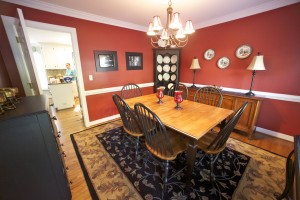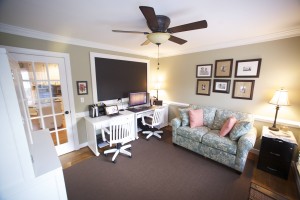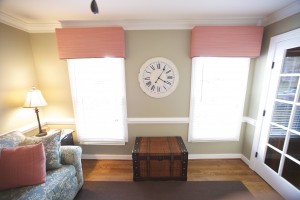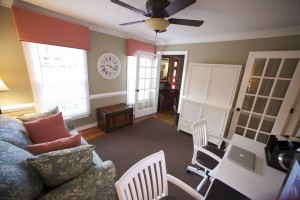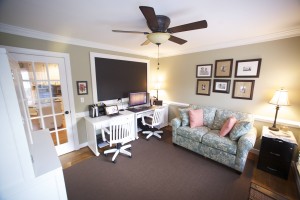 Comments
There are no comments on this entry.
Trackbacks
There are no trackbacks on this entry.