Subtle Hint
So it wasn't too long ago when Ellie dropped the subtle hint that she wanted a pallet turned into some sort of wall decor. I obliged and modified a pallet to her liking. Her post can be found, here. There really wasn't much to it.
I took two similar size and similar looking pallets. I stripped one down using this method.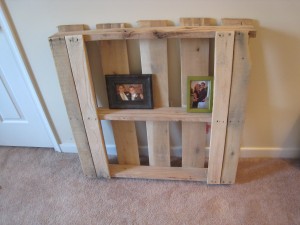 Comments
There are no comments on this entry.
Trackbacks
There are no trackbacks on this entry.