Bench to Sofa Table
We've been continually tweaking/modifying our living room to our liking. Still not sure if we have it figured out but we are at least one step closer to our end goal. In a recent redesign we decided to float our couches off the wall and face one another. This created a bunch of empty space behind both pieces of furniture that we weren't sure how to fill. For now, our Christmas tree is occupying one of those spaces but we still needed something on the other end of the room. I had a farmhouse style bench seating around in our dining room that I thought might fit that need.
When Ellie was out running some errands, I decided to cut up some scrap 4×4″s to pitch the idea to her. I rigged up 4 random pieces of 4×4″s and some 2×4″s and then set the bench ontop of those pieces to transform our bench into a sofa table. The vision was a little rough but she approved it and I was off to work on my Saturday project.
I started out by gathering some scrap wood. I already had the posts cut, so then I just needed to cut the wood that would become the shelf, as well as two pieces to create a stretcher to match. I wanted the shelf to be the exact width of the legs, so I had to cut a 2×4″ down to about 1.75″.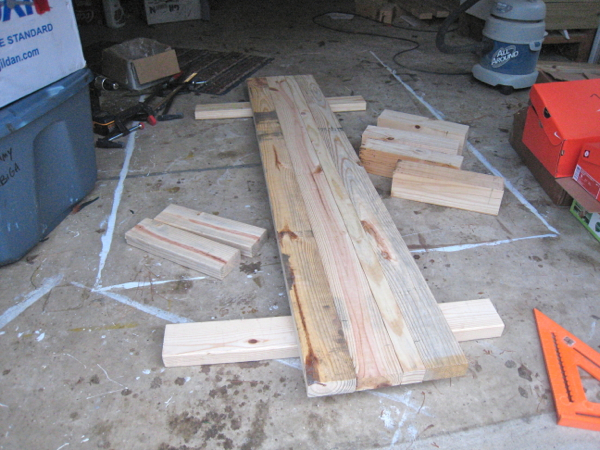 To match the style of the existing bench, I needed to notch out the legs.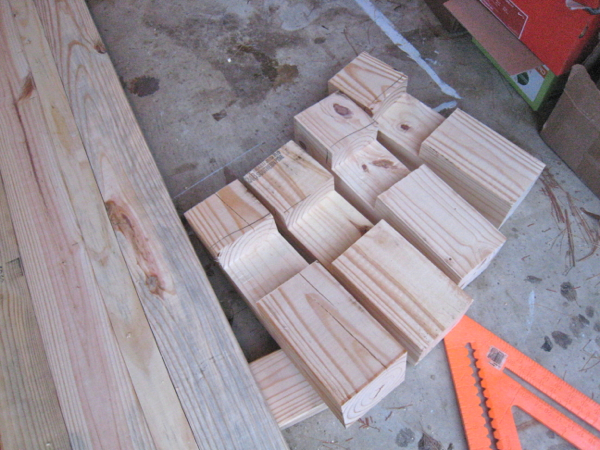 Once I had them notched out, I created two separate leg sets. I used a 2×4″ as the bottom stretcher and then added a 2×2″ for additional support as well as create something for me to screw into the shelf from the underneath side.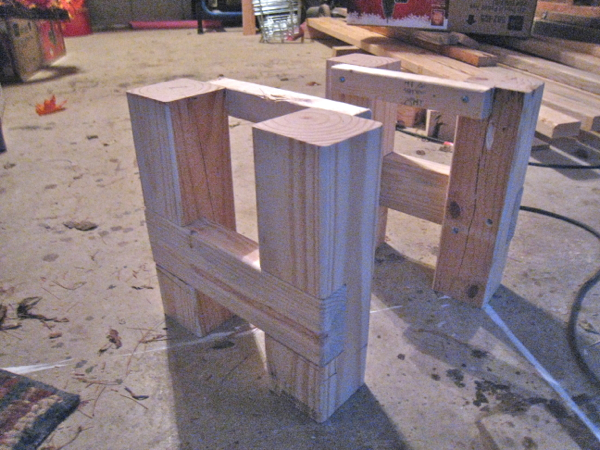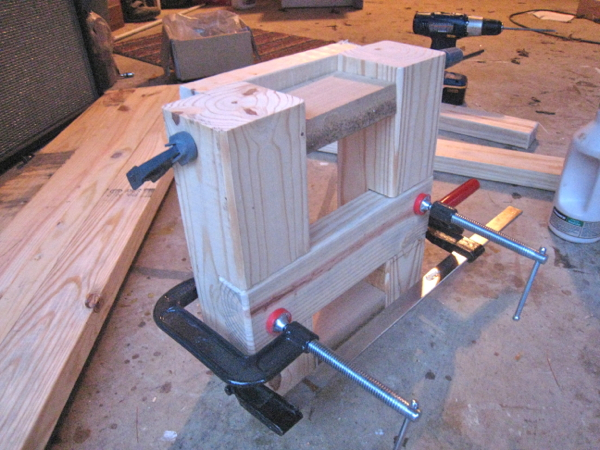 I then used my Kreg jig to screw the shelf together.
Once I had these pieces built, I flipped the bench over and screwed the shelf directly to the bottom.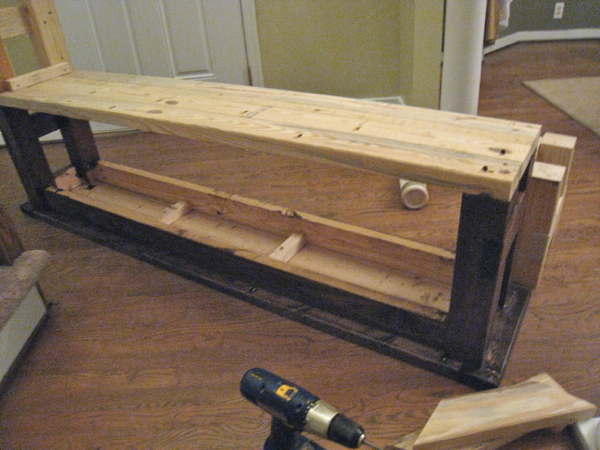 I then screwed my legs into the shelf using some pocket holes as well as the 2×2″ that I mentioned above. After I did that, it just looked like two benches stacked ontop of one another, so I decided to add a little interest to it by adding a 45 degree crosspiece on the backside of the sofa table.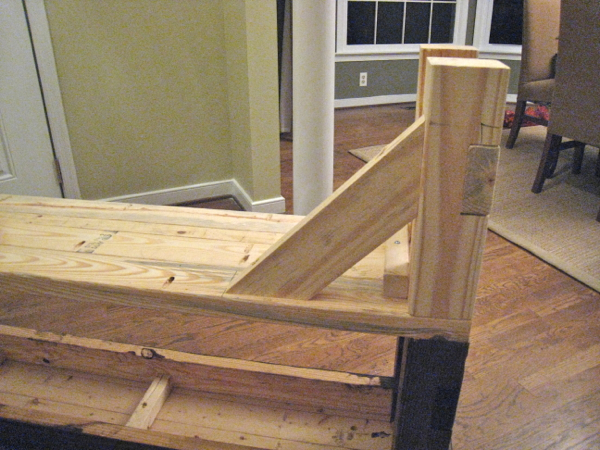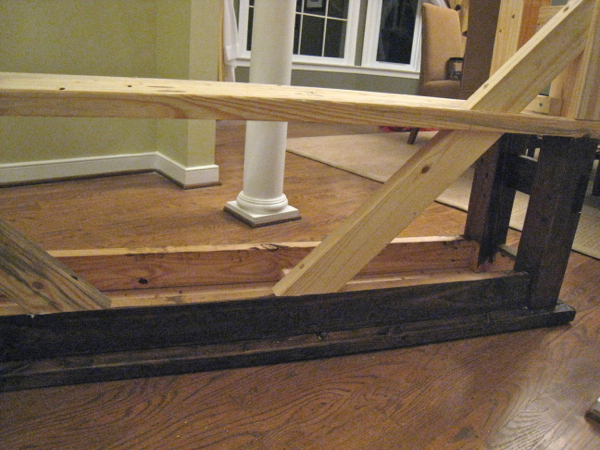 We weren't quite sure how we were feeling about it, so we put it in place to see how it was shaping up.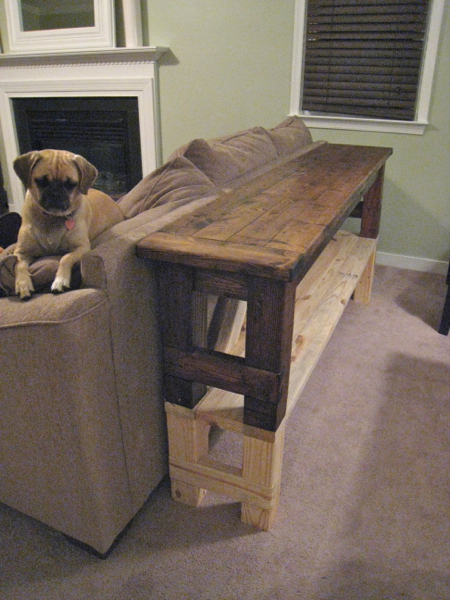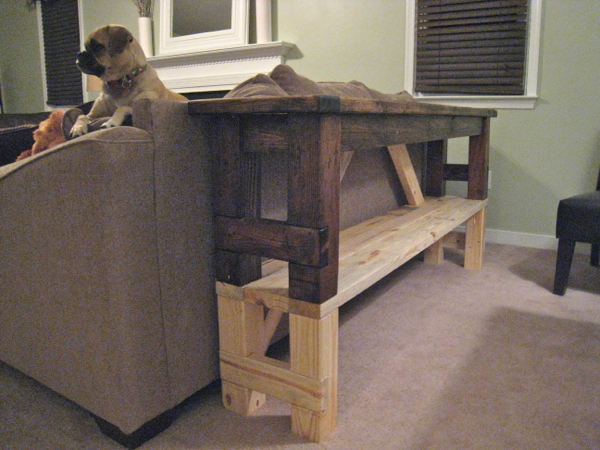 It's not awesome but we thought it would fill the space well, so it was off to the driveway to be sanded down and prepped to stain.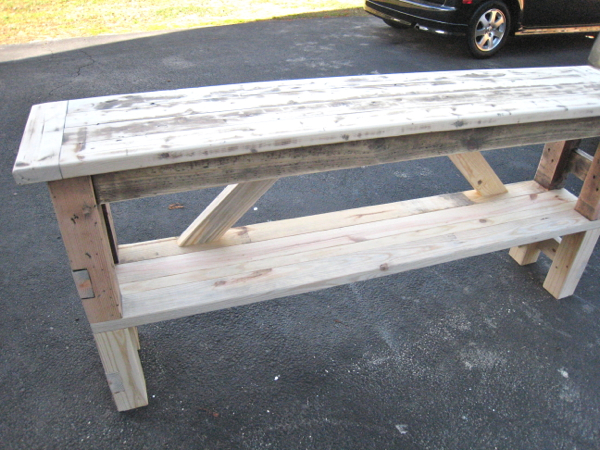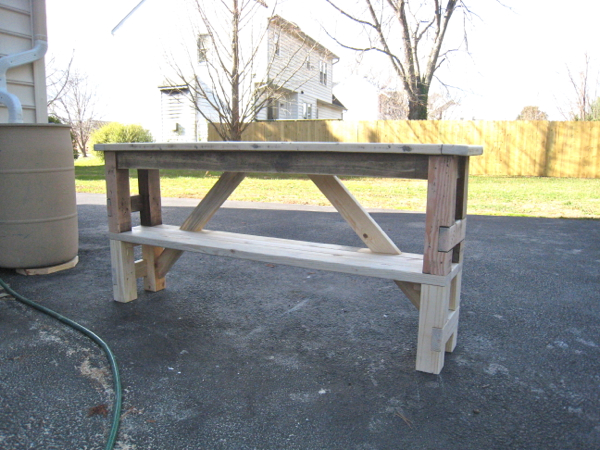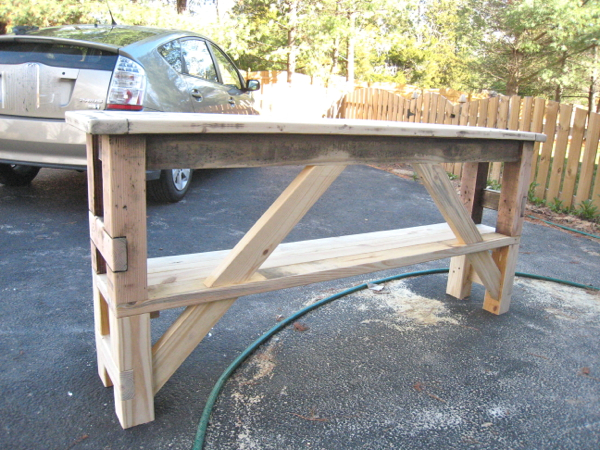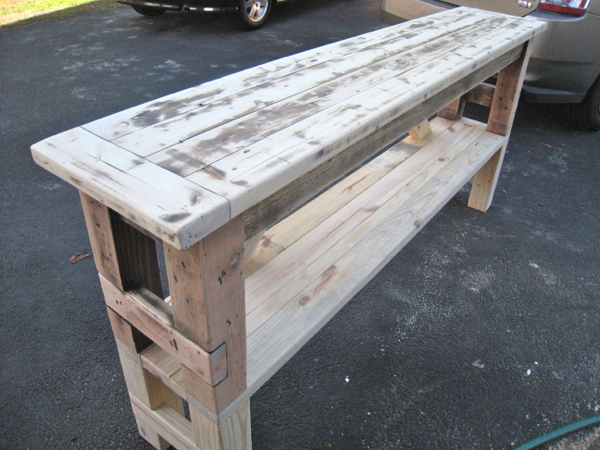 I stained it with "Special Walnut," and then applied a couple coats of poly to the tabletop. This is how it turned out.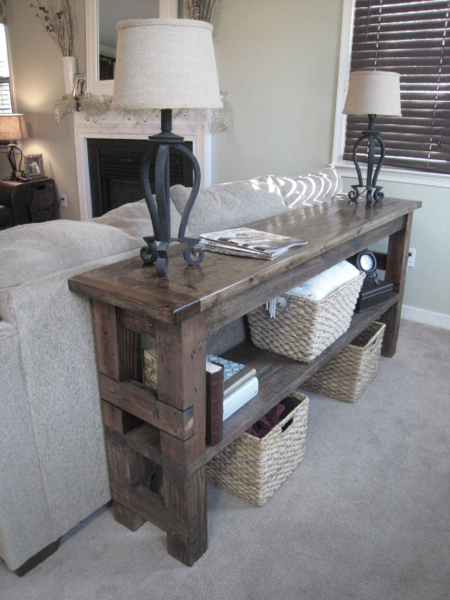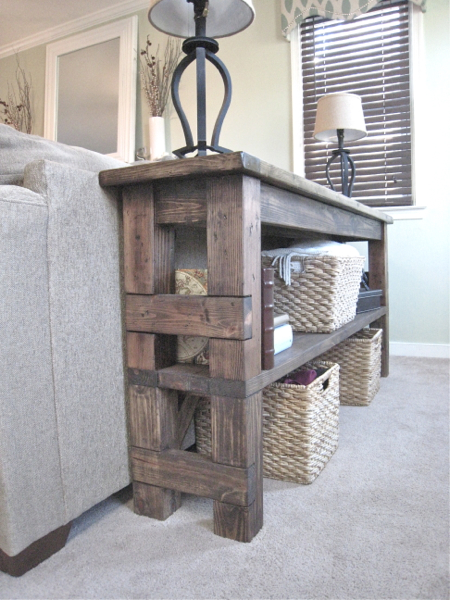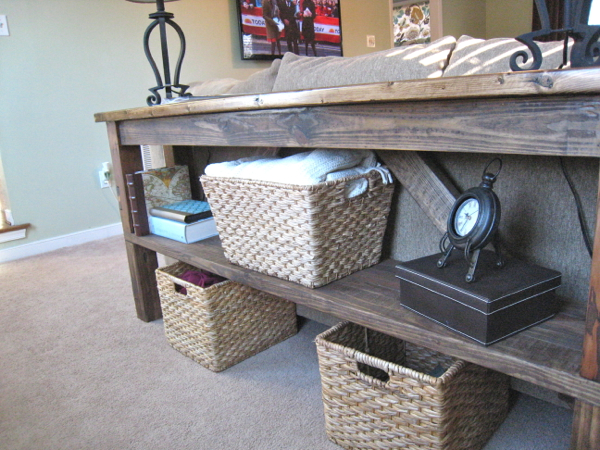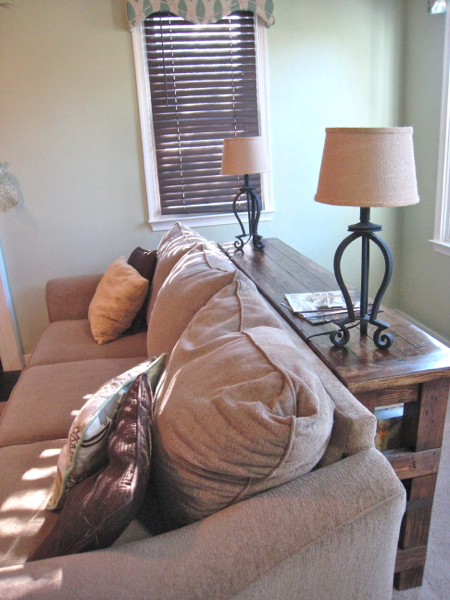 So….in just a couple hours, I transformed our bench into a much more functional (for us) sofa table. Does it pass as a sofa table? Or do you think it looks like two benches stacked on-top of one another?
Comments
There are no comments on this entry.
Trackbacks
There are no trackbacks on this entry.