72" Table
Shawty whatcha think? The Restoration Hardware table that was the inspiration for our dining room is listed at two sizes; one at 96" long and one at 72". The 96" runs for about $3195 and the 72" costs $2595. It was only a matter of time before I had the opportunity to build a smaller table. I just finished one that's measuring in at 72" x 42" for an eat-in kitchen. With the optional extensions the table then measure in at just over 8' long. Anyways, I'll keep this post brief because I built it just like I have the other tables….the only noticeable difference is that I notched out for the extensions at 20" spacing versus 24" on the other building plans. I've included some up-close pictures to help show how I attach the tabletop to the base. Here's my cut list for a table that's 72" x 42". I plan for 4" overhang on each side of the short side and 2" overhang on the long side.
Table
Tabletop: 2x12x57 (4)
Breadboards: 2x8x42 (2)
Legs: 4x4x28.5 (4)
4×4 Stretcher: 4x4x38.25 (2)
2×4 Stretcher: 2x4x64.25 (1)
End Apron: 2x4x31 (2)
Inside End Apron: 2x4x34 (2)
Side Aprons: 2x4x57 (2)
Under Supports: 2x4x34 (2)
Extensions (2)
Breadboards: 2x8x42 (4)
Supports: 2x2x38 (4)
Additional Support: 2x2x20 (2)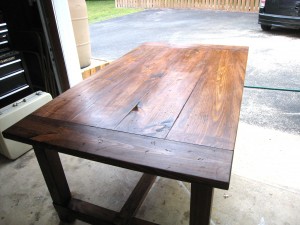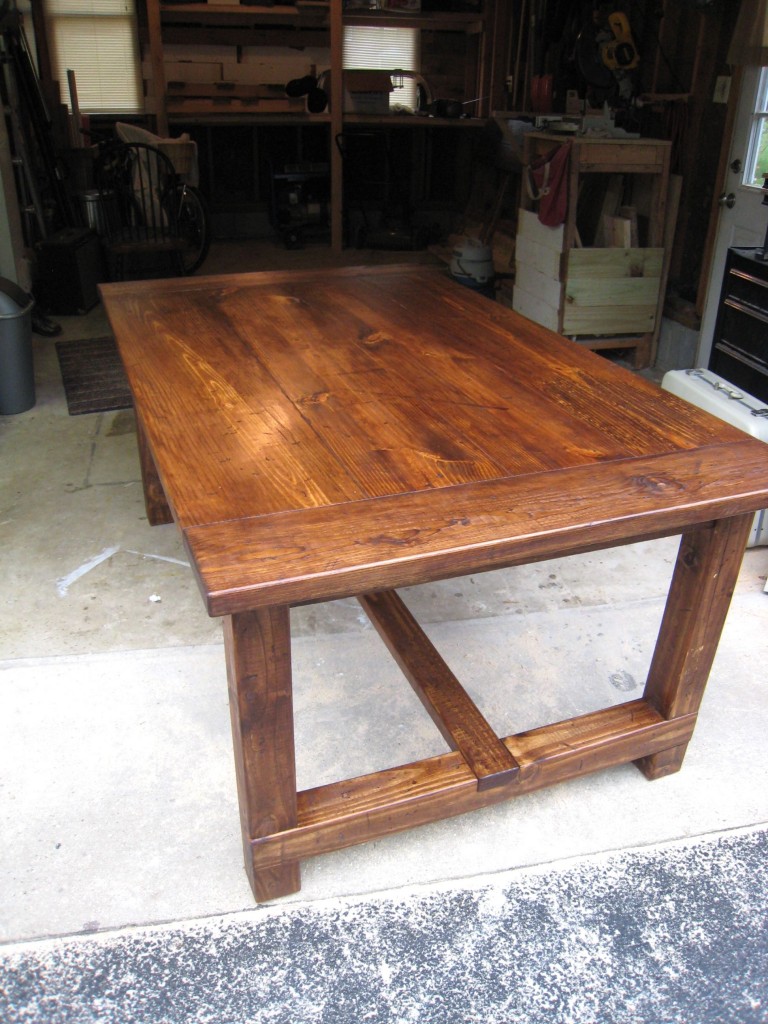 So…….How do you like the shorter table? Do the breadboards look alright in proportion to everything?
Comments
There are no comments on this entry.
Trackbacks
There are no trackbacks on this entry.